Nanoporous Carbon Powder (NCP) Catalyst Support
Momentum Materials specializes in novel carbon technology with applications in catalyst and MEA products for PEM fuel cells.
Momentum Materials technical team can help you find the product best suited to your manufacturing, testing or research and development needs.
Key features
High porosity and low tortuosity
High accessible surface area
Facilitated mass transfer
Catalyst utilization up to 100%
Outstanding durability
High conductivity (2-10 S/cm)
Varied wettability (hydrophilic or hydrophobic)
Tunable pore sizes
Scalable
Available in 10, 20, 50 and 100 nm pore sizes.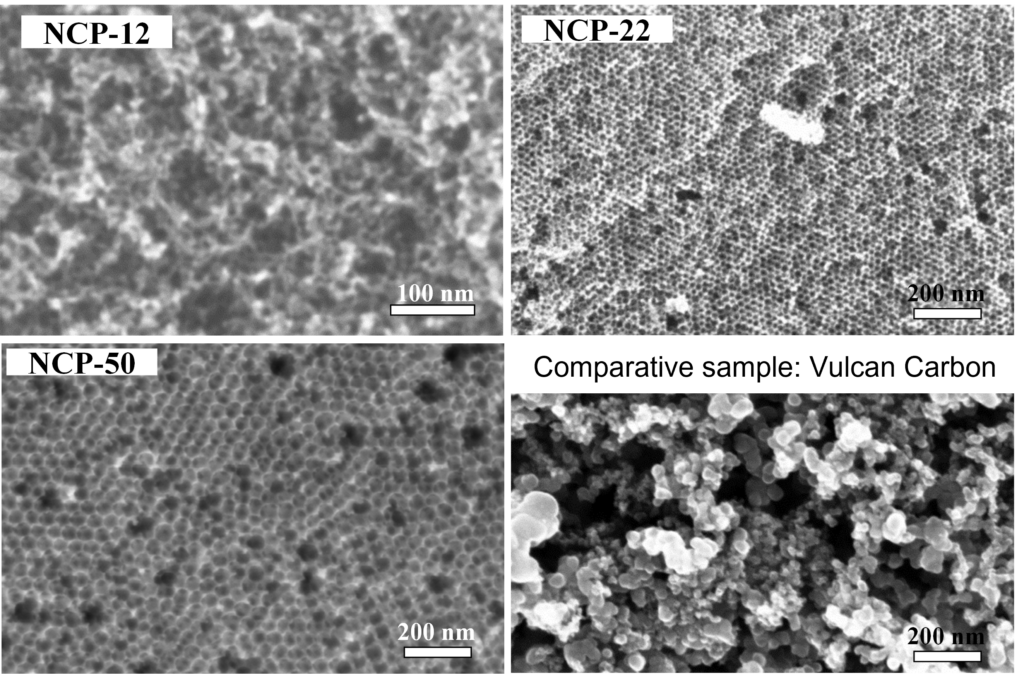 Applications
PEM fuel cell catalysts
PEM fuel cell MEAs
Use cases
The product is currently being used as a catalyst support by PEMFC catalyst and MEA manufacturers
Contact us
Interested? Please contact Momentum Materials by filling in the contact request form.