Screwed Bonnet Needle Valve – H-99 Series
The H-99 Series offers a general service valve of rugged design and construction. It is available in stainless steel to suit a wide range of services. Capable of withstanding high-pressure (10,000 psig max) and high temperature.
This valve is typically used in severe environments, high-pressure sampling systems, high-pressure shut-down systems and test stands.
Every H-99 series needle valve is cleaned in accordance with Standard Cleaning and Packaging (procedure 8184). Oxygen Clean & Lubricant-Free Cleaning and packaging, in accordance with Special Cleaning and Packaging (procedure 8185), is available as an option.
The H-99 series needle valve design has been tested for proof and burst. Every H-99 needle valve is factory tested with nitrogen at 1000 psi (69 bar) for leakage through the packing and seat. The maximum allowable leakage across the seat is 0.1 std cc/min. No detectable leakage is allowed during shell test.
Key features
UCT Fluid Solutions needle valves are available with a choice of stem-tip options to allow greater flexibility: V-stem, R-regulating stem, and non-regulating stem
Packing bolt for easy panel mounting, no packing disassembling is required
Stem special diffusion surface hardening provides the best galling resistance and protection from wear and corrosion.
The H-99 stem has ceramic stem ball tip option – superior hardness prevents deformation of the sealing tip and wear, significantly increasing the lifetime of the product.
Available in 316 stainless steel, super duplex, alloy 400 and alloy C-276 construction
Flow coefficient (Cv) 0 to1.5
3 types of packing materials: PTFE, PEEK and GRAFOIL®
Available in 4 body sizes (S, M, L, XL)
Product charts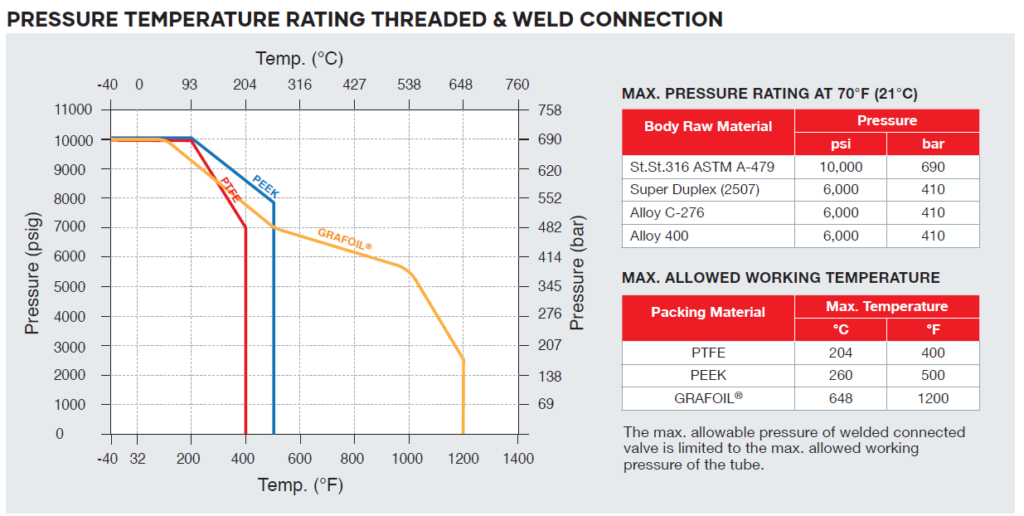 Application areas
Electrolysis
Electricity generation wind and solar
Hydrogen storage
Fuel cell stations
Process system control and shut-off
Control panels
Contact us
Please see the technical datasheet under downloads for mounting configuration of screwed bonnet needle valve (H-99 series). Fill out the contact vendor form to contact us today.