Hydrogen needle regulating valve – Redfluid
Fully customizable needle valves depending on customer needs.
In addition to standard production, Redfluid manufacture and modify needle valves, ball valves and high-pressure check valves. With European quality, certifications and faster than you think.
Key Features
Needle regulating valves suitable for instrumentation circuits and generally high-pressure lines up to 4″ diameter.
Different connections, NPT (ANSI B2.1), BSPP (DIN 259), SW (ANSI B16.11); BW, SW OD, Flanged, Mixed.
Various materials available from Carbon Steel, 316/316L Stainless, Brass, Duplex, Superduplex, Hastelloy, Monel among others.
Rating: Different series are available depending on the pressure. The 3000 Series is up to 255 bar, and 6000 Series up to 425 bar. We also have 600 series and 10000 PSI (700 bar).
Closure and tests:

These valves are designed for high performance.
The shut-off is metal to metal, optionally available with soft seat. 100% of the valves are tested hydraulically and with helium according to API 598.
Valves are also supplied with EN 10204 3.1 certificates

Backseat

Special stem with back seating function, which allows the change of the packing with the circuit operating.
Similarly, to fully open the valve, the rear locking system prevents fluid contact with the packing, extending the life of cycle of the valve.

Packing

GRAFOIL or PTFE packing available as standard.
On request can be supplied in other materials.

Temperature ranges between -29 to 38 ºC
Pressure ranges upto 255 bar
Materials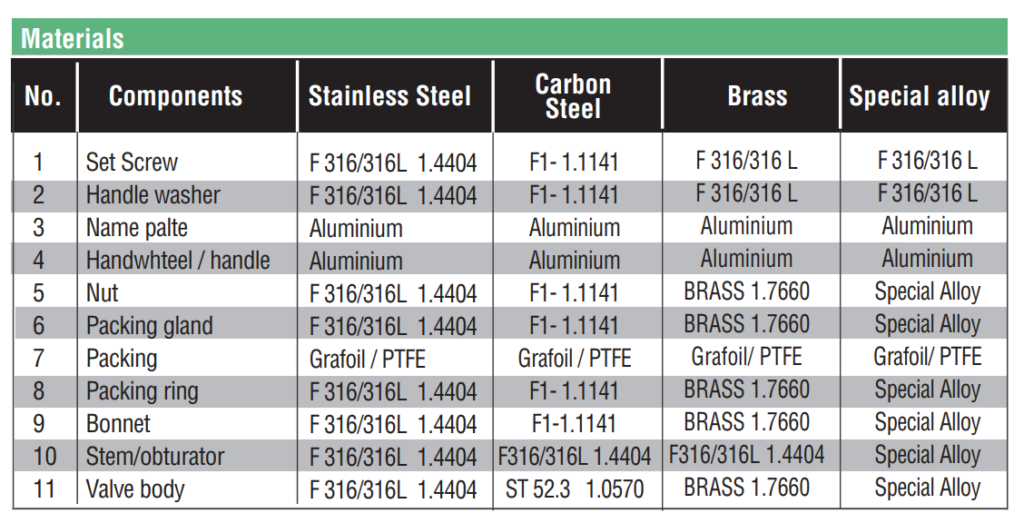 Applications
Suitable for various hydrogen applications among the hydrogen lifecycle.
Contact us
Interested? Contact us by filling in the contact request form.