Cryogenic hydrogen pressure relief valve – series 2400
Our pressure relief valve is used to prevent excess pressure of the vessels in cryogenic applications and prevent the further release of gases after normal conditions have been restored.
These angle-type pressure relief valves are available with EU-type examination and TÜV approval, for vapours and gases as well as for liquids for cryogenic applications.
This allows the use of tested and approved quality on the storage and transport of cryogenic liquified gases.
The safety valves are made of stainless steel (1.4404/316L; 1.4408/CF8M), angle-type with standard threaded connections.
Features
Temperatures: -200°C to +200 °C
Pressures: adjustable up to 70 bar, please refer to data sheet
Material: Stainless steel (1.4404/316L; 1.4408/CF8M)
Threaded connections: 1/4" – 1 1/2"
Components
Inlet body: made up of stainless steel
Outlet Body: made up of stainless steel
Internal parts: made up of stainless steel
Spring: made up of stainless steel
Seal: PTFE
Valve options
Gastight version of spring housing (t)
Approvals
TÜV-Type test approval 2091 D/G , F
EU type examination S/G , L
ASME G, L
CRN G, L
TSG ZF001-2006 D/G (S/G), F (L)
KGS G
TR ZU 032/2013 – TR ZU 010/2011 D/G (S/G) , F (L)
Diameters, connections and dimensions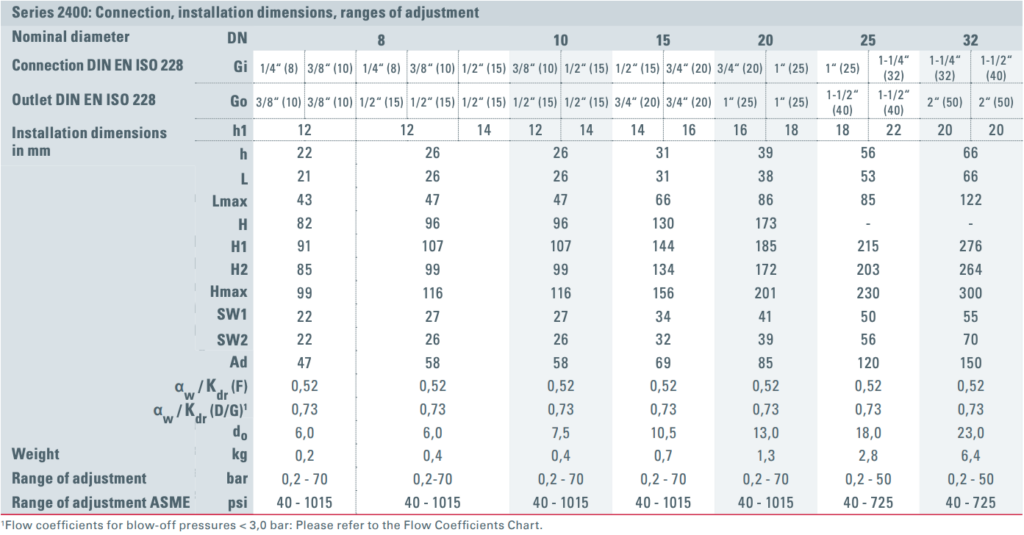 Application areas
Storage and transportation of hydrogen at low temperatures
Use cases
Electrolysis, such as alkaline or PEM
Very low temperature storage in the liquid form
Contact us
Goetze is your ideal partner to supply safety valves. Contact us – we are thrilled to learn about your requirements.