Hydrogen Pressure Reducing Valves Series 484
Hydrogen pressure reducing valves from the Goetze KG are available in a wide range of sizes, in order to offer the right solution for a wide variety of applications and connection types.
These diaphragm and piston pressure reducing valves are made of stainless steel and with female threaded connections for pneumatic and hydraulic applications are distinguished particularly by high flow rates and low-pressure losses even in situations of high-performance demands.
Their extremely precise control characteristics, the inlet pressure of up to 60 bar, and the wide outlet pressure range make these pressure reducing valves the optimal solution for almost all technically demanding applications.
Key features
Connectors, Installation Dimension, and Range of Adjustment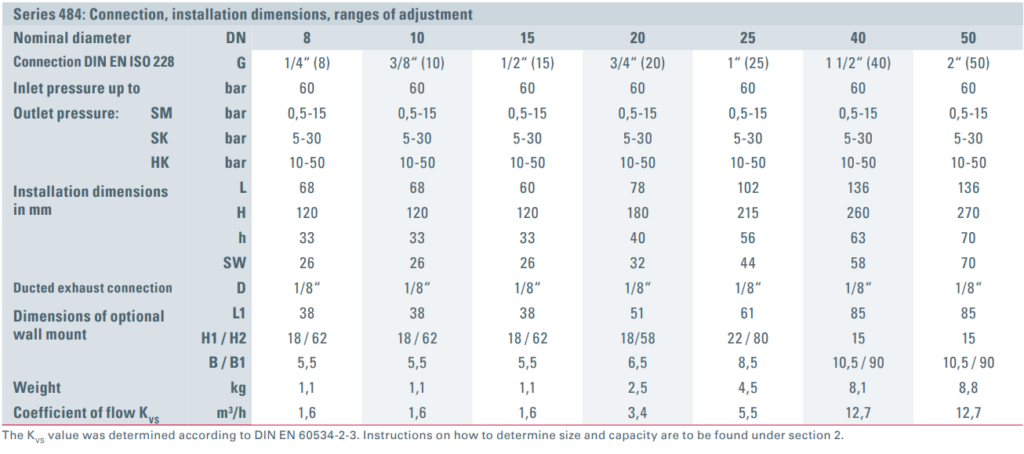 Contact us
Goetze KG Armaturen has the right hydrogen pressure reducing valves. Fill out the contact vendor form to contact the vendor.