Hybrid Three Point Contact Bearing for Aviation Gas turbine
The MinebeaMitsumi bearings are produced with a passion for precision and are, of course, subject to the highest quality standards.
The ball and roller bearings can be ordered in a great many varities, made of different materials, flanged, open, or shielded—in other words, exactly as required for your application!
All MinebeaMitsumi bearing components are efficiently and therefore cost-effectively manufactured in MinebeaMitsumi's own facility.
Key features
Fully customizable three point contact bearing
ISO type and fully custom sized bearings of all sizes.
Built-to-print and inhouse designs.
Various integrated features available: flange, oil feeds, pull-off groove, squirrel cage outer race
Retainer: Austenitic steel, silver plated, roller retaining.
Technical specifications
Inner diameter: 35 mm
Outer diameter: 68 to 75 mm
Width: 15 to 20 mm
Contact angle: 30°
Ball quantity: 15
Ball diameter: 7,938 mm
Dynamic radial load rating: 17400 N
Static radial load rating: 14800 N
Technical drawing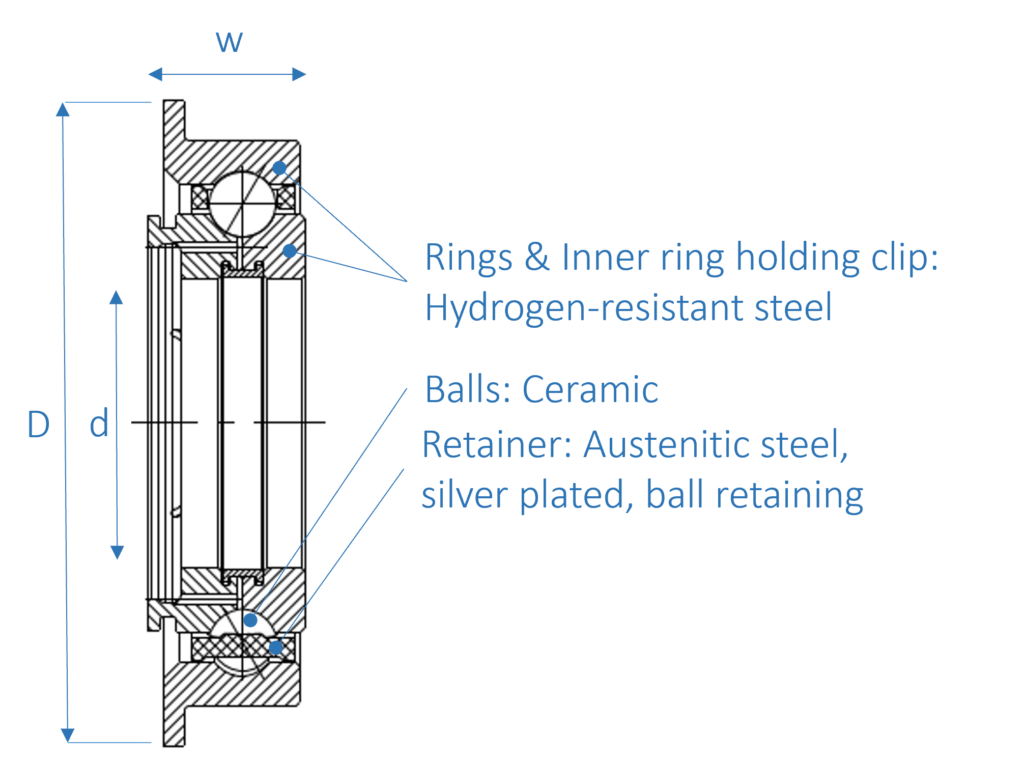 Applications
Hydrogen aviation gas turbine.
Contact us
MinebeaMitsumi offers a wide range of assemblies with high-precision MinebeaMitsumi's ball and roller bearings. Interested? Please contact MinebeaMitsumi by filling in the contact vendor form