High density signal connectors for hydrogen applications (Han® DDD)
The need for space-saving solutions is a fundamental theme which prompted HARTING's development of the Han D® Series, which stands for high contact density and small dimensions.
The Han® DDD has twice the number of contacts than the previous standard Han® DD – yet retains the same dimensions and electrical characteristics.
The electrical power is equivalent to that of its sister product, the Han DD® (max. 250 V / 10 A).
Han® DDD inserts can also help optimize wiring processes and the use of interfaces in conventional control cabinets.
The new triple "D" inserts are standing for maximum contact density – up to 130% plus, compared to previous standards – without reducing the rated voltage.
Connectors guide with all variants
Introduction

The Han® DDD connectors are available in large number of variants. For details see Han® DDD guide – click here.
Available from size 6 to 16B
The "Triple D" can transmit signals or power with max. 107 contacts
The connector series Han DDD®, Han DD® and Han D® equipped with all contacts may be used for voltages up to 250 V, pollution degree 3.
A modified contact loading arrangement permits use up to 500 V also in the same pollution degree.
According to DIN EN 61984 connectors should not be coupled or decoupled under electrical load.

Features

Shorter installation time
Up to 130% higher contact density without reduction in rated voltage (compared to well known Han® DD inserts)
Cost reduction: Increased number of contacts per interface
Process optimization: One termination technology for electrical and PE contacts
Reduction of assembly times: No additional accessories and tools for PE-connection necessary
Additional space savings: Connector size can be reduced
Available from size 6 to 16B

Materials 

Insert: Polycarbonate (PC)
Contacts: Gold and silver contacts available

Specifications

Approvals: IEC 61984, UL 1977
Rated current: 10A
Rated voltage: 250V
Conductor cross section 0.14 to 2.5mm²
Limiting temperature: -40°C to +125°C
Flammability acc. to UL94: V0
Working life: >500 mating cycles
Pollution degree: 3
Application areas
Signal transmission for status monitoring (voltage, temperature, etc.) of electrolyzer stack modules
Signal transmission at control units and field devices of electrolyzer and fuel cell system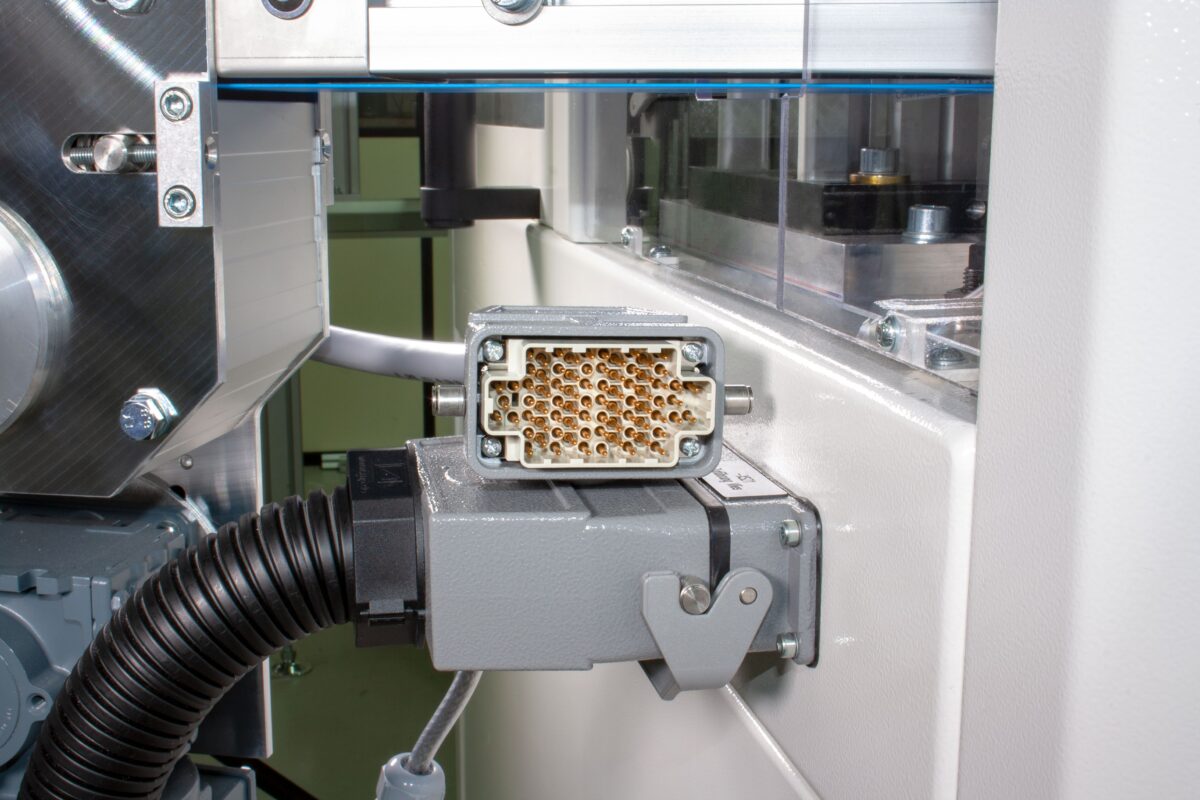 Contact us
HARTING Technology Group is a global leader in supplying connectivity solutions for industrial technology. Interested? Please contact the vendor by filling in the contact vendor form or the request for quote form.