Semi-autonomous mobile hydrogen EV charger – H2BOT
The device is designed to charge EVs in remote locations without charging infrastructure.
Energy for charging is made on-site, using a hydrogen fuel cell power source.
It is a remotely controlled vehicle with integrated automatic CCS charger and exchangeable hydrogen storage.
Connection of the charged EV and the vehicle is done via robotic arm.
Thanks to installed cameras, the operator is able to see 360° around the vehicle.
Material and personal safety is checked via multiple safety systems.
The storage can be exchanged by using standard logistics manipulation equipment.
Key Benifits
No need for human operator at the charging point – remote control and monitoring
Connecting the power cord with a robotic hand
Independent of the electricity distribution network
Zero CO2 emissions
Hydrogen source of clean electricity
Industrially protected
Charging power: 42 kW
Charging method: DC-DC – fast charging
Connector: CCS – standard connector for most electric vehicles
Fuel cell power: 60 kW
Fuel: Hydrogen with a purity of 99.995%
Fuel storage: Composite containers, 500bar, TPED design
Fuel supply: 14.1 kg (pressure 500bar) – equivalent to 230 kWhe energy production
Dimensions: 280 x 150 x 215 cm
Total weight: 2,300 kg
Emissions: only H2O (water vapour)f
Can be fitted with up to 100 kW and up to 120 kW
Applications
Central parking lots
Shopping centers
P+R parking
Charging the company's fleet of electric vehicles
Cultural events
Historic city centers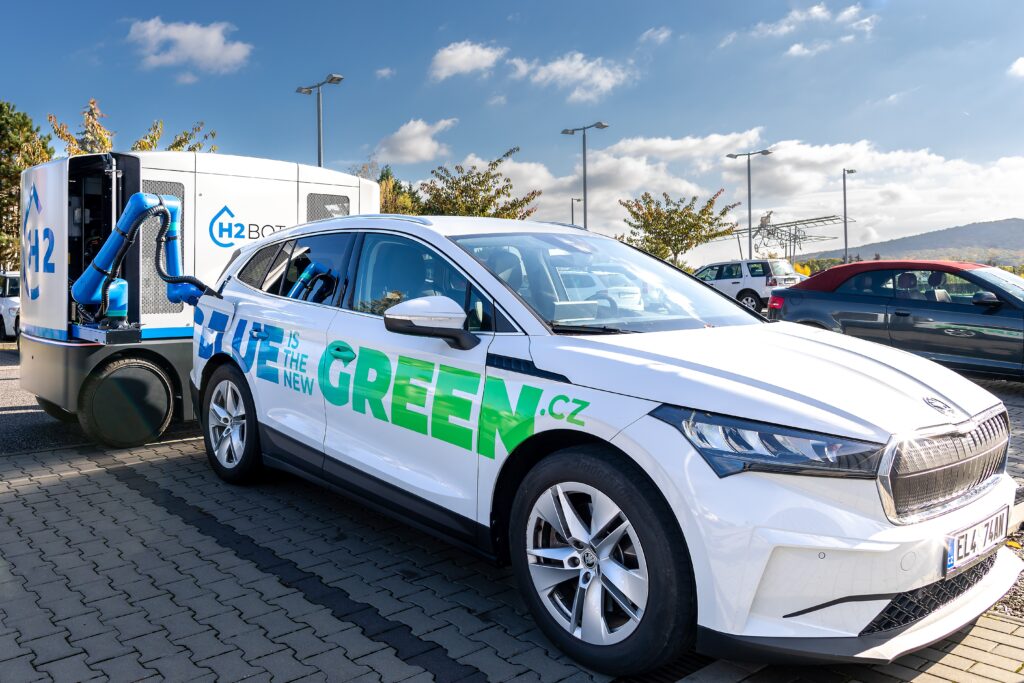 Contact us
Interested? Please contact DEVINN by filling up the contact request from.