Double Block and Bleed Needle Hydrogen Valve with Full Bore | Hyfindr.com
Double block and bleed needle hydrogen valve with full bore is used for hydrogen application up to pressure of 1550 bar Compact and easy to use High reliability High safety
Product Brand: Maximator
Product Currency: €
Price Valid Until: 2023
Product In-Stock: InStock
Anti vibration collet gland assemblies
Maximator anti-vibration collet gland assemblies are for use in applications where there could be extreme external mechanical vibrations or shock in tubing lines.
These collet gland assemblies are interchangeable with the standard medium pressure coned and threaded tube connections.
In a normal coned and threaded tube connection, any external mechanical loading on the tubing lines, valves or fittings would be concentrated on the first thread of the tube. This can cause failure of the tube at this thinner cross-section.
The anti-vibration collet gland assembly grips the tube behind the connection, supporting the tube at the full cross-section and straight area, moving the loading away from the threaded area.
The back part of the assembly has a gland nut that, when tightened properly, compresses a split collet on the tube, providing the beneficial gripping action.
All anti-vibration collet gland assemblies come with a Molybdenum Disulfide Coating to guard against galling of the stainless components.
Key features
Good resistance against extreme vibrations
Compatible with standards available
Pressure range up to 1550 bar
Temperature range of -50 °C to 350 °C
Gland pattern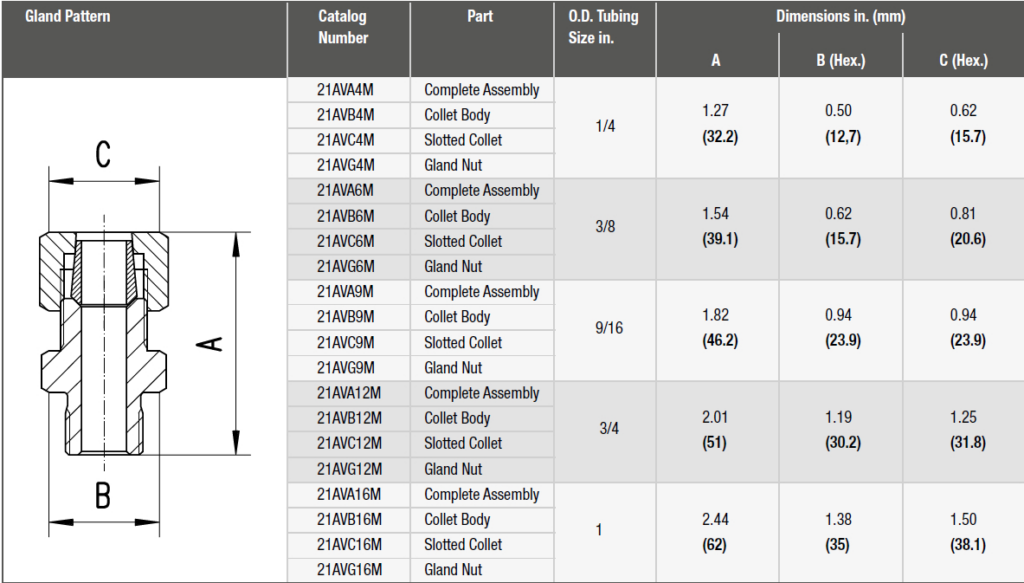 Application
General hydrogen use
Medium pressure panels
Medium pressure fluid handling systems
Testing application
Contact us
Maximator can provide technical drawings upon request. Contact us and tell us about your requirements. We will identify the products that provide the performance and safety you expect.
Double Block and Bleed Needle Hydrogen Valve with Full Bore | Hyfindr.com
Double block and bleed needle hydrogen valve with full bore is used for hydrogen application up to pressure of 1550 bar Compact and easy to use High reliability High safety
Product Brand: Maximator
Product Currency: €
Price Valid Until: 2023
Product In-Stock: InStock