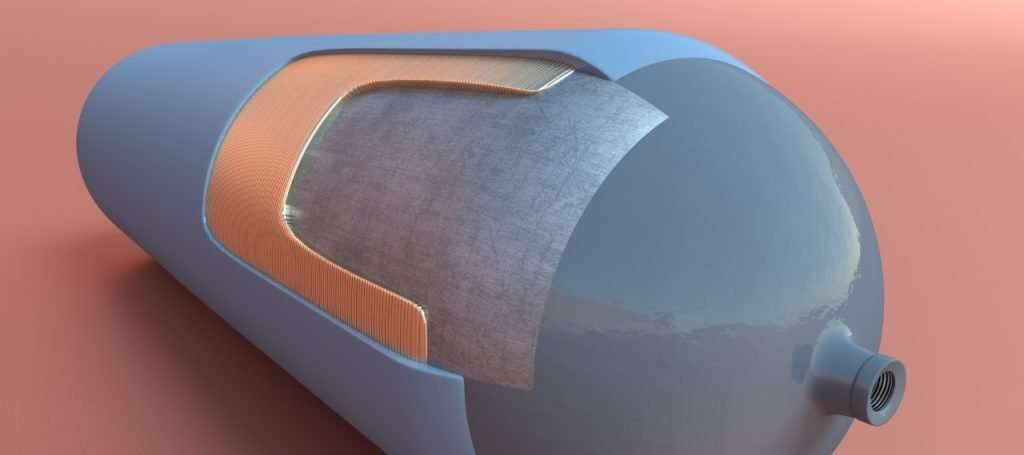 WireTough Cylinders, LLC
WireTough Cylinders, LLC (WTC) is a technology company that is focused on developing and manufacturing pressurized cylinders that combine commercially available components to create breakthrough products that exceed current cycle life, capacity and safety metrics at a competitive price. 
WireTough is based in Bristol, VA, where it has been manufacturing its first generation of tanks for CNG fuel tanks of vehicles, since 2010 and has thousands of tanks in service.  Its technology and product stems from the collaboration between a former inventor of the year from Goodyear (Goodyear Tire and Rubber Company) along with its former Goodyear Manufacturing Manager, a former Chief scientist from NASA, and a world-renowned and recognized researcher in the field of metal fatigue, fracture mechanics, and environment assisted cracking in steels, with a history of working with ASTM in developing materials testing standards for assessing durability of materials operating in harsh environments. 
WireTough utilizes concepts that are proven in wire-reinforced radial tire along with its specialized proprietary manufacturing processes to create its own class of Type II-S (WTC Trademark Pending) cylinders that significantly enhance the performance, safety, and versatility of pressurized vessels and yet have an inherently lower cost structure.