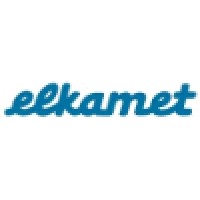 Elkamet Kunststofftechnik GmbH
Georg-Kramer-Str. 3,35216 Biedenkopf,Germany
Identifying challenges, finding solutions: with our know-how and experience, we are experts in the field of tank development and manufacturing. Over the past years, we have applied our development skills into developing inner plastic liners for a variety of applications and have evolved as specialists in this area. For many years Elkamet is supplier for the inner liner of CNG tanks and in the recent years also deeply involved in many projects for H2 liners.
From our manufacturing facilities in Wilhelmshütte (GER), Myslinka (CZ) and East Flat Rock (US) we each year supply more than 700.000 parts produced in roto- and blowmolding to our customers. All sites are certified according to IATF 16949.
Together with you, we develop products, which offer added value and thereby positively boost your business in the long-term.
Our offerings