Hydrogen refueling station simple fuel
SimpleFuel  is an on-site hydrogen generation, compression, storage and fueling appliance that uses water and electricity to produce high purity fuel cell-grade hydrogen.
SimpleFuel converts 3.8 gallons of filtered water into enough hydrogen fuel to fill one hydrogen powered vehicle to travel over 360 miles.
A consortium of technology innovators comprised of PDC Machines, Ivys Energy Solutions, and McPhy North America make SimpleFuel™ a cost effective, safe and reliable fueling solution aimed at addressing specific needs of the hydrogen infrastructure in automotive and industrial mobility applications.
Key benefits
Protecting the environment and building a stronger economy: The SimpleFuel™ team believes strongly in energy independence, reducing pollution, increasing energy efficiency, creating a cleaner environment, and building a stronger economy through the use of clean, renewable sources of energy. SimpleFuel™ will further the growth of a hydrogen infrastructure around the world by providing a convenient alternative fueling option for global consumers that adopt zero emission fuel cell electric vehicles.
Ideal for warehouses and small fleet vehicle operations: SimpleFuel™ is a cost effective fueling solution with a small footprint that can make FCEV's more accessible to customers in warehouses, community centers, municipalities, small businesses and similar locations. Furthermore, The SimpleFuel™ appliance generates hydrogen onsite, increasing convenience and allowing indoor installations eliminating the need for hydrogen delivery, and can top off a tank in a few minutes.
Experience in system integration, compression and electrolysis: The SimpleFuel™ team brings decades of industry experience in system integration, compression and electrolysis. PDC is the # 1 supplier of Hydrogen fueling compressors for the automobile, bus, heavy duty vehicle, and utility vehicle markets with nearly 520 compressors installed world-wide and counting.
Application areas
The SimpleFuel™ product line is designed to target several small-scale hydrogen dispensing markets for refueling FCEV's, light trucks and material handling vehicles (forklifts) relevant to:
Warehouses
Small businesses
Small fleet vehicle operations
Community centers
Homes
Transportation centers (airports and ship ports)
Simple fuel components
See our product video
Recent installations
PDC Machines – Warminster, PA
Kesen Precut Co-op (Tokyo Boeki) – Sumita Factory, Iwate Prefecture, Japan
Greentown Labs – Somerville, MA
Toyota – Motomachi plant, Aichi Prefecture, Japan
2 units at Toyota Industries Corporation – Takahama Factory, Aichi Prefecture, Japan
Hyundai Station for DOE Fleet – Washington, DC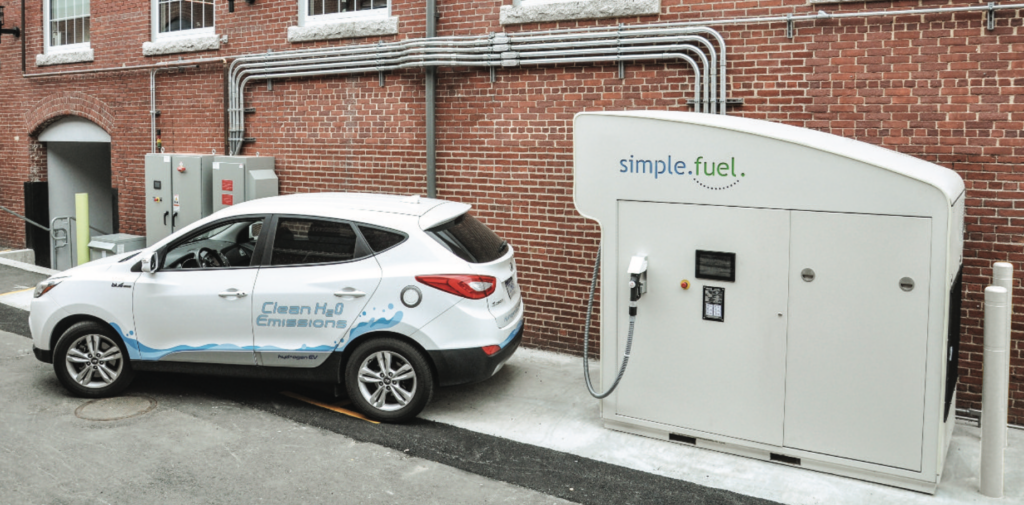 Watch our recent webinar
Contact us!
By using our experience, knowledge and technology, we at PDC Machines are able to meet your requirements with precision and accuracy.