Green hydrogen refueling solution SOLHUB with scalable H2 production
The Solhub system is a solution for local generation, storage and usage of green hydrogen from renewable sources (including solar, wind & water).
Here at Fronius we believe that green hydrogen represents both a sustainable alternative to fossil fuels for mobility and a potential long-term storage solution for renewable energy.
It's with this conviction that we have been researching and developing hydrogen solutions for two decades to become the innovation leader in green hydrogen.
The Fronius Solhub is our system solution for generating, storing, on-site utilizing and reconverting of green hydrogen.
This innovative system provides municipalities, businesses and industrial companies with a sustainable mobility and energy solution.
All solar hydrogen refueling stations (HRS) are individually planned and constructed to suit the individual requirements of the customer and also comes with a bespoke service and support plan. The Solhub modules can be scaled and multiplied as desired.
How it works
Elements
 Hydrogen production: State of the art PEM-electrolyzer to generate hydrogen quality of the highest quality (5.0). We are capable of providing modular PEM electrolyser systems that produce green hydrogen from 48 kg/day up to 900 kg/day per module. Our solution efficiently utilizes the generated waste heat.
Electric and power electronics
Hydrogen compressor
Hydrogen storage system: Demand oriented design (low/medium and/or high pressure storage is possible)
Hydrogen dispenser: 350 bar and/or 700 bar. Dual-pressure solutions are possible. Hydrogen pre-cooling is optional.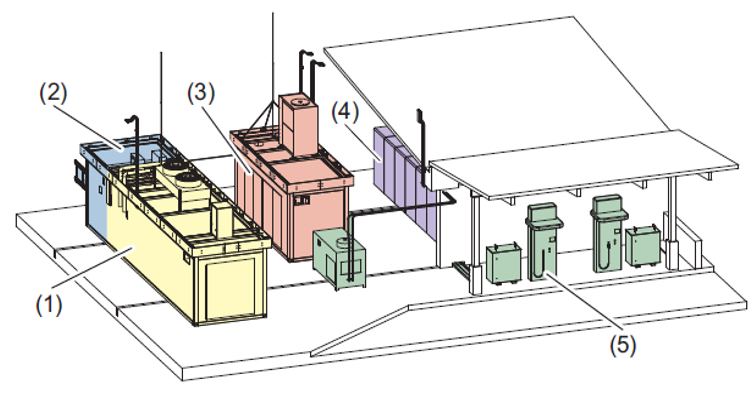 Take a virtual tour or watch our product video
Application areas
Intralogistic, material handling vehicles
Passenger cars, trucks and busses
Special vehicles, such as snow groomers and municipal vehicles
Fronius takes care of everything!
Fronius is your ideal partner as it leverages both, its hydrogen fuel cell expertise and its engineering implementation expertise. We are committed to reduce the complexity for our clients to a minimum. Tell us about your plans and we will deliver the envisaged solution in time, in budget and with the agreed quality.
Phase 1 – Fact finding: We will identify your demands, design a concept and provide you with an indicative price offer.
Phase 2 – Pre-project: We will develop a detailed project planning, will support public permit process, identify public funding support options and will provide you with a binding offer.
Phase 3 – Project: We will implement the agreed project, facility the public permits, install the Solhub solution and provide trainings. We will ensure that our solution is up-and running as per the agreed specification.
Phase 4 – Operation: We will support you and provide maintenance services.

Fronius offers several project financing options in certain countries
Engineering procurement construction (with maintenance)
Contracting
Pay-per-use: Fronius builts and operates the Solhub and the customer only pays for agreed hydrogen volumes
Recent projects
We have implemented several projects in Austria already. We are capable of building Solhub solutions internationally.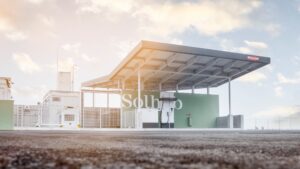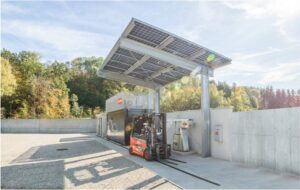 Contact us
We are your ideal partner for going green.
Fronius is a family-owned Austrian company with headquarters in Upper Austria. With more than 5,660 employees worldwide, the company is active in the fields of welding technology, photovoltaics and battery charging technology. 92% of its products are exported through 36 international Fronius subsidiaries and sales partners/representatives in over 60 countries.
Contact us and tell us about your plans. We are serving customers globally.
Fill-out the Hyfindr contact form and we will respond immediately.