Pure Hydrogen Fuel Cell CHP System 5 kW CarNeu-5
CarNeu-5 fuel cell CHP system is a low-temperature PEM fuel cell cogeneration system which has 5kW electrical power and at the same time 4.5kW thermal power in form of hot water.
It is a turn key solution which means a customer can easily operate it by pressing a single START button and shut it down by the same button.
It can be easily installed by simply inserting in the hydrogen pipe, water flow and return pipes, electrical cable and ethernet cable.
The system has a modulation capacity from 40%-100%.
It can be a perfect solution for matching any hydrogen source such as electrolysis.
Besides, combined with hydrogen storage, it also can be used as backup power supply.
Key features
Long service life with 40000+running hours.
Electrical efficiency: >47% at rated power  and 53% at maximum power.
Total efficiency: up to 92% at rated power.
Flexible load regulation from 40% to 100%.
Cogeneration: 5kW electrical power and also >4.5kW thermal power in form of hot water simultaneously.
Extremely low noise.
High safety, multi safety chains designed inside.
No carbon emissions at all.
Saves electricity and heating bills.
Stable power supply.
Modular design: easy operation and can be installed cascaded to larger systems.
Good low-temperature performance: cold start from -20°C.
Suitable for scenarios such as hydrogen energy storage project, residential power and heating applications.
Materials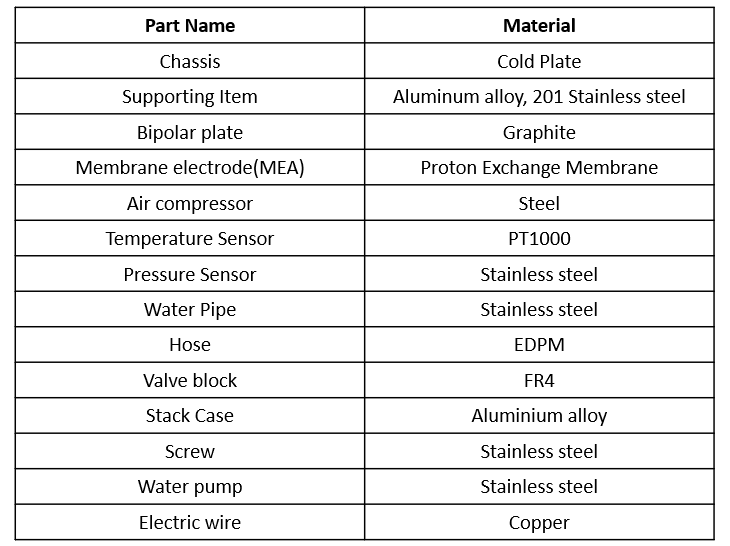 Application areas
Industrial plants
Small commercial business
Households
Can be coupled with solar and wind energy systems for electrolysis
Use cases
Project location: in Northwest of China

An integrated project where multi application of hydrogen is implemented for photovoltaic-hydrogen production by electrolysis-refueling station-fuel cell CHP system.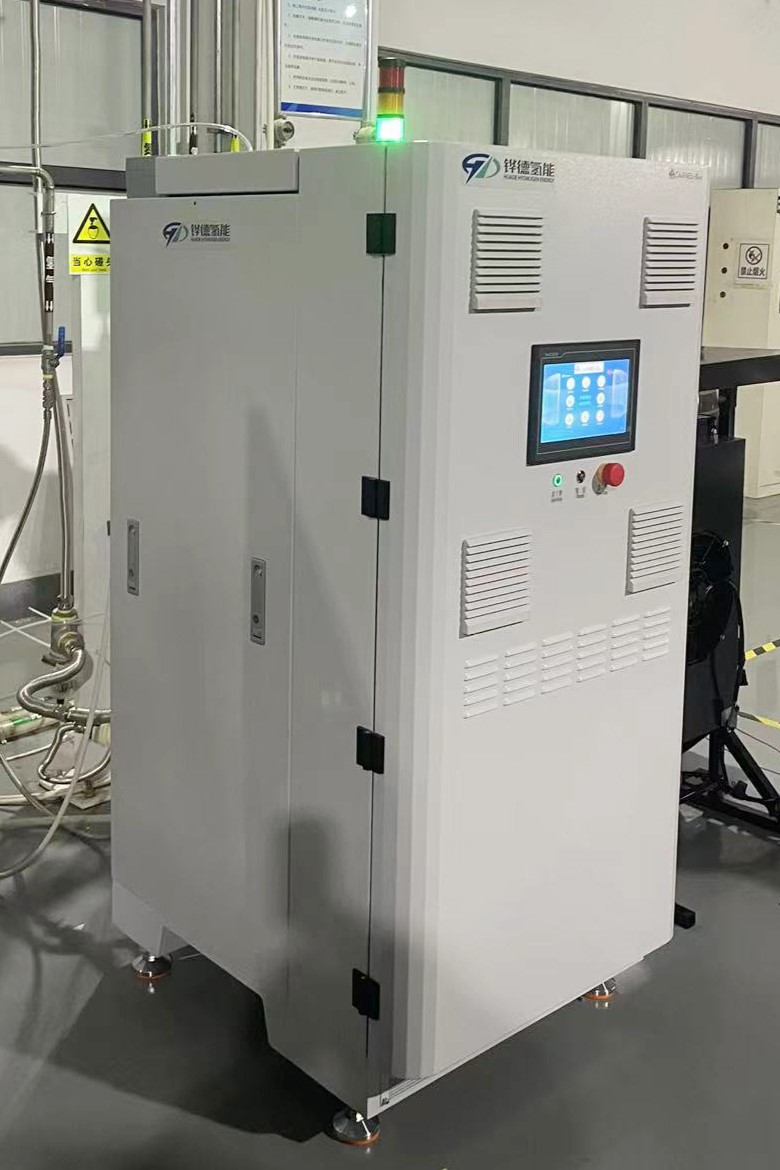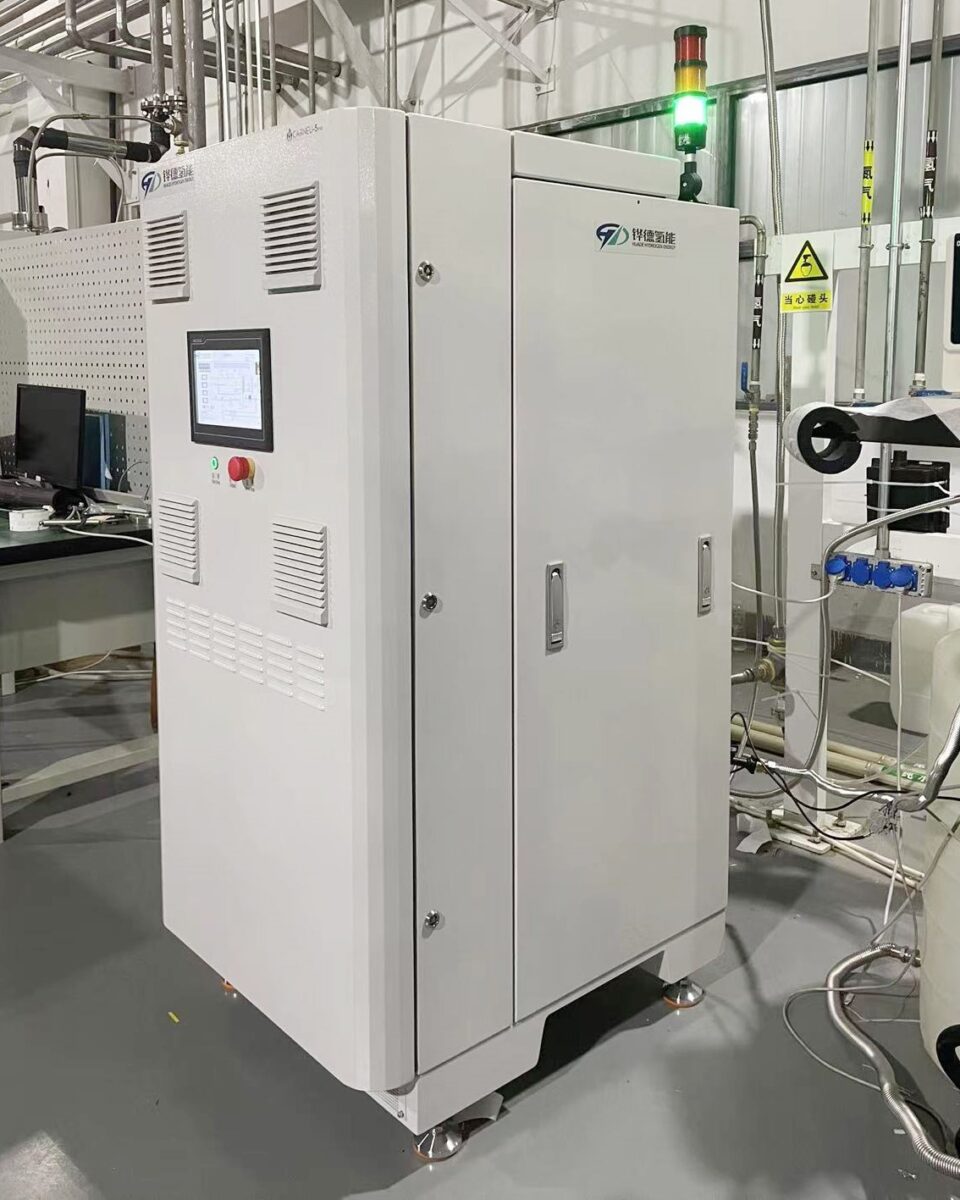 Contact us
Interested? Please contact the vendor by filling out the contact vendor form.