The Proton Motor HyRange Extender
The HyRange system, with the PM Fuel Cell Stack Module at its core, provides all the necessary components in order to increase the range and payload of battery electric vehicles with clean fuel cells. The hydrogen based fuel cell HyRange extender for battery-electric powered commercial vehicles and buses is an effective support for application areas where the existing battery capacity is not sufficient for the intended operation.
With the development of the HyRange Range Extender in the higher power range, Proton Motor delivers the optimal alternative to the diesel engine. The drive concept for electrified commercial vehicles with hydrogen-based range extension is based on the HyRange brand fuel cell system in combination with a battery. These systems meet the requirements in terms of range, payload and cost – with zero emissions and quiet propulsion. This fuel cell model avoids noise and pollutant emissions, making the vehicle predestined for use in urban areas.
The hydrogen-based fuel cell HyRange Range Extender for battery-electric powered commercial vehicles and buses is an effective support for applications where the available battery capacity is insufficient. The system was developed as a modular solution to ensure broad applicability on different platforms. During operation, only water vapour is produced in addition to electricity and heat. The perfect zero-emission solution for urban areas!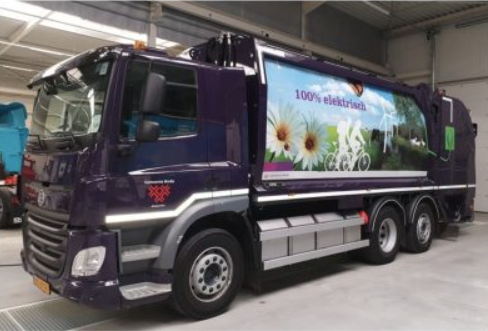 Proton Motor has supplied the international automotive supplier "Magna Steyr" with an individually designed "HyRange" hydrogen fuel cell system for a new hybrid vehicle. This is called the "Fuel Cell Range Extended Electric Vehicle" – or "FC REEV" for short. Unlike a conventional hybrid engine, which relies on a combination of petrol or diesel and electric drive, the "FC REEV" is operated both electrically and with hydrogen, thus achieving an emission-free hybrid drive.
The appeal of a hybrid vehicle with a range of up to 500 kilometers without refuelling and a top speed of 130 km/h or 80 miles is the choice between environmentally friendly electric propulsion – for example in inner-city areas – or petrol and diesel if things need to go faster. This approach has been retained in the "FC REEV", but petrol and diesel fuel have been replaced by hydrogen using the "HyRange" system. Thus, the same low-noise electric motor type can continue to be used, while environmentally harmful fossil fuels are not used.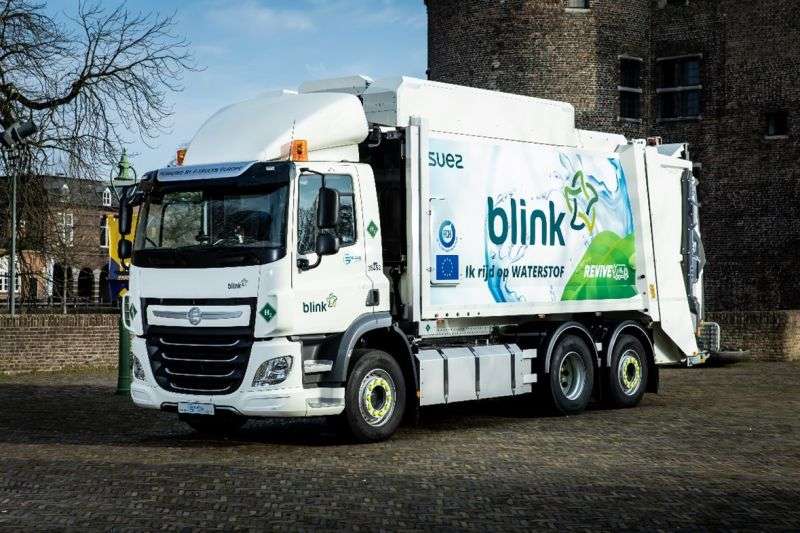 For example, Proton Motor is currently commissioned by "E-Trucks Europe" in the context of the EU funding project "REVIVE" (Refuse Vehicle Innovation and Validation in Europe) for a waste collection application.
Key benefits
Environmentally friendly, low-noise and (locally) emission-free drive of e-vehicles
Use of green hydrogen for energy generation possible
Very high efficiency and reliability
Long service life
Longer range possible (compared to BEV)
High operational safety
Short refuelling times (compared to BEV)
Lower system costs (compared to FCEV)
Operating strategy can be well adapted to load requirements
Ideal performance class for delivery traffic and public transport requirements / Ideal for back-to-base applications with hydrogen infrastructure
System can be tailored to the specific application
Partial independence from H2 and charging infrastructure
Water cooling / use of waste heat for vehicle air conditioning possible
Typical areas of application
Local public transport
Municipal vehicles
Logistics and commercial vehicles
Airport apron applications
Maritime energy solutions
Onboard power supply (APU)
Contact us
Interested? Please contact the vendor by filling in the contact request form.