Fuel cell power system PemGen CHP-FCPS-500
The CHP-FCPS-500 is a PEM Fuel Cell Power Systems intended for industrial applications, Power-2-Power purposes for solar fields and wind farms and for co-generation applications in the built environment.
The CHP-FCPS-500 is optimized for seamless integration in local or collective electricity grids by being able to use all sorts of commercial off-the-shelf power electronics.
The PemGen Fuel Cell Power System portfolio is available on a configure-to-order basis.
Get in touch to tune this system for your specific application.
Fuel cell power system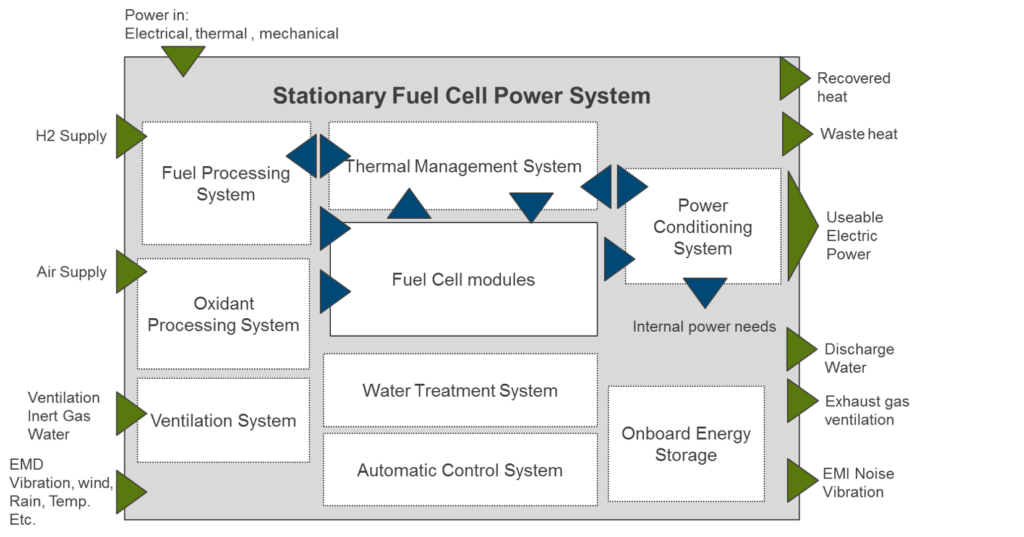 Product features
Available on a configure-to-order basis
Generates an unregulated DC voltage
Packaged in a 20ft ISO high-cube container
Compliant with IEC 62282-2 & IEC 62282-3
Contains 60 x Nedstack FCS-13-XXL long-life stacks
Long system lifetime and low maintenance requirement
Verification carried out at Nedstack PEM Power Lab prior to delivery
Applications
Built-environment
Power-2-Power; stabilizing the supply of renewable energy
Industry & the utilization of industrial by-product hydrogen
Data centers
Contact us
We are excited about learning your requirements. Contact us today for faster response.