Fuel Cell Module T600 Series (60 kW)
Loop Energy fuel cell modules are carefully engineered to deliver industry-leading performance and cost of ownership benefits for each target application.
Powered by eFlow™ stacks: industry's most advanced fuel cell architecture.
Lowest cost of ownership enabled by our leading fuel efficiency.
Unmatched peak power capabilities in a small footprint.
Highly uniform power density across each plate's entire active area.
Versatility either as a ready-to-use solution for quick deployment, or a custom solution for integration into any vehicle architecture.
Suitable for a wide range of operating challenges including weather and terrain.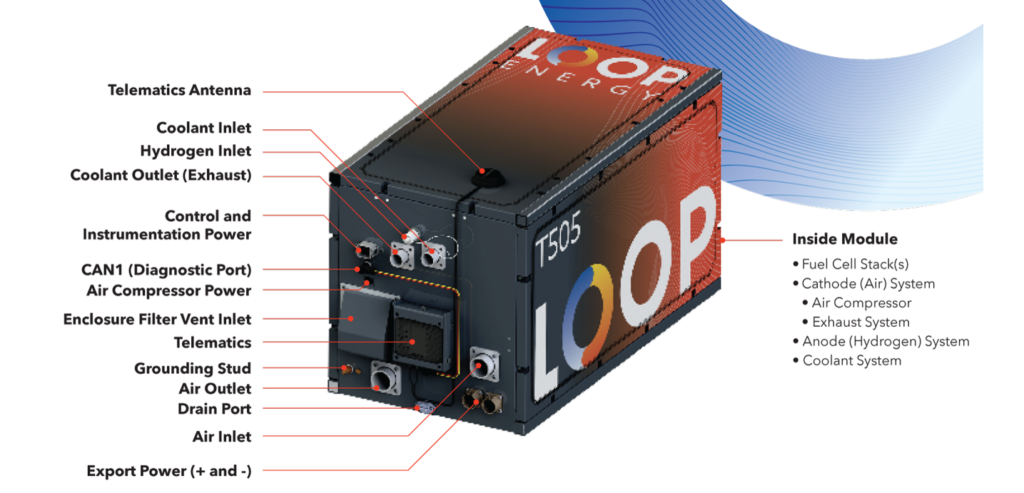 Applications
Transit buses
Terminal tractors
Medium duty vehicles
Loop Energy eFlow™ delivers industry-leading performance and lowers total cost of ownership
With a focus on reducing the Total Cost of Ownership (TCO), eFlow delivers up to 16% higher fuel efficiency and up to 90% more peak power in the same size stack versus same class alternatives, providing higher payload capacity and extended operating range.
Testing also indicates that Loop Energy's bipolar plate architecture delivers up to 10 times better current density uniformity than conventional bipolar plates, resulting in lower service and maintenance costs.
Through meticulous design and engineering, Loop Energy has achieved a fuel cell that increases performance, delivers lower TCO and gets vehicles on the road faster for its customers.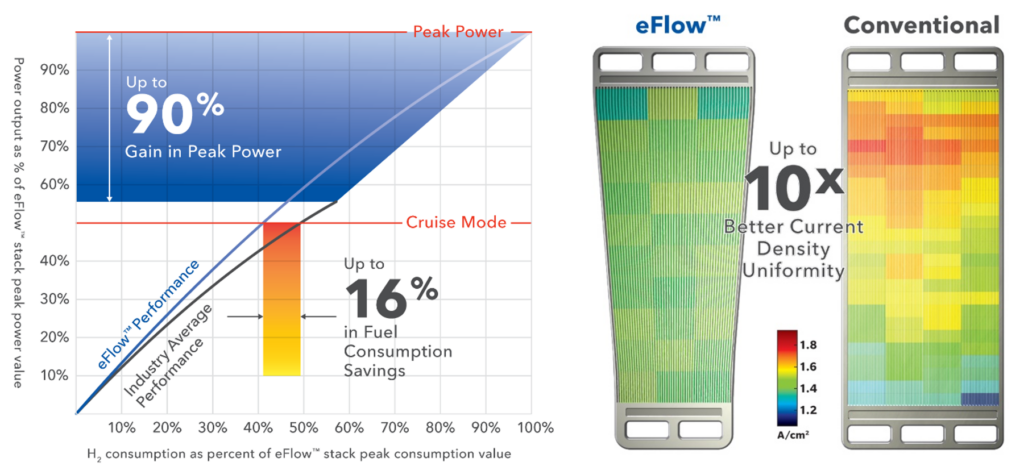 Watch the video about our revolutionary eFlow technology
Total customer care program
Loop Energy has curated its most qualified ecosystem partners to ensure a seamless transition to a hydrogen-electric fleet.
In addition to our customer support and integration team, the Total Customer Care Program offers access to a network of tested, tried and trusted suppliers, ranging from hydrogen supply to fuel storage systems.
The program provides customers with peace of mind that the development of their hydrogen-electric vehicles is supported from every aspect.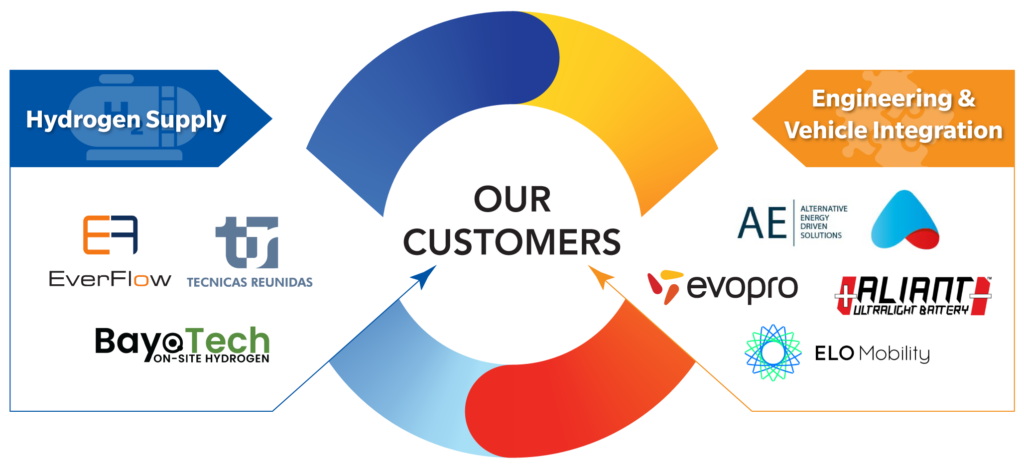 Find out more
Visit the download section of this page to see all the documentation offered.
A more efficient way is to contact! Fill out the contact form and we will address your any questions you may have.
Contact us!
Start your transition to a hydrogen-electric fleet today! Complete the form and a Loop Energy representative will be in touch with you.