Energy storage system/container
With the PM Container, Proton Motor offers the complete plug-and-play solution for safe and emission-free energy generation. The fuel cell solution with integrated fuel cell system as part of an energy storage system is used for green and reliable reverse power generation.
Key Benefits
Reliable and emission-free energy generation
Can be used for self-sufficient energy supply
Complete outdoor solution for environmentally friendly, emission-free generation of electrical energy from hydrogen
High efficiency
Can be used flexibly, power requirements and range of functions can be individually adapted to customer requirements
High operational reliability
Possibility of online monitoring
Water cooling / use of waste heat possible
Application areas
Energy storage systems based on hydrogen
Supply of critical infrastructure e.g. data centers
Industry and data centers
Self-sufficient energy supply
Why should I select an energy storage system of Proton Motor?
In the initial phase of implementing the system Proton Motor have developed the new "PM Frame fuel cell system, which is available in 4 different outputs and can be installed up to five times in a 20-foot container. Through the additional integration of suitable power electronics, grid-synchronous operation can be fulfilled if desired by the customer.
The PM Container can be customized, for example, as part of a regenerative energy storage system so that surplus wind energy is chemically stored with hydrogen.
Combined with Proton Motor's fuel cell systems, the stored energy can be converted back into electricity and heat.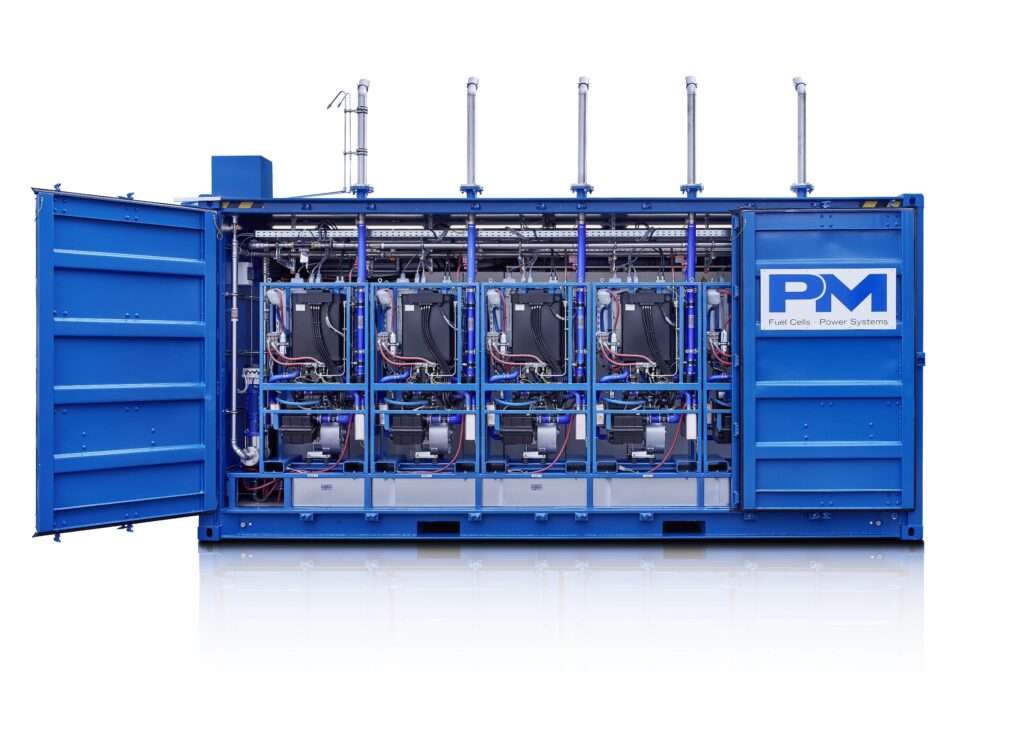 Applications
Contact us
Interested? Please contact the vendor by filling in the contact request form.