Software application engineering services
Automation systems are a key component of modern test benches and R&D units, with ever greater and specific challenges for measurement and control technology. Based on more than 15 years of experience in planning and delivery of test benches and pilot plants, we offer quality and optimised custom process control solutions to our customers.
A smooth and on-schedule commissioning of new or modified automated systems requires a high degree of precision and specialist knowledge. Make use of our experience and depth of knowledge to get your project delivered on time and budget with our "right first time" approach to quality.
Our software engineering services support your project at every point with tailor-made solutions. We offer PLC based automation concepts, sequence development for complex tasks, integration of process analysers, and safety PLC programming. We can also support our clients with detailed design, construction and commissioning of turn-key systems and test benches.
Working with PROREC
With over 15 years of experience in planning and delivery of test benches and pilot plants, PROREC is a guarantee for quality when delivering custom R&D and end of line systems for hydrogen applications.
Development of fully and partially automated process control systems is carried out in close collaboration with our customers and end users in order to deliver optimized hardware & software solutions.
As a trusted partner with extensive process engineering knowledge and years of practical experience we concentrate adding value to our customers' projects.
Global clients in the hydrogen industry have approached us after other companies have failed to deliver the software solution needed.
Scope of services
PLC based automation concepts, including advanced sequence control for simple and complex test benches and R&D rigs
Sequence development for complex tasks and control strategies by combining our process engineering and automation skills, e.g. complete gaseous hydrogen fueling according to SAE J-2601 & automated operation of electrolysers and fuel cells.
Integration of process analysers with the process control system, via AK-Protocol & CAN-Bus
Implementation of mathematical models and process engineering calculations in PLC code.
PLC & safety programming of test benches including HMI interface (Siemens TIA Portal, WinCC Flex, others on request)
Bespoke turn-key systems and test benches, with flexible process control solutions, which can be modified by the customer to meet future requirements
Simulation, testing & commissioning both onsite & remote, including emulation of the system during development using a digital twin (Siemens SIMIT)
Recent hydrogen projects
Process Control System concept for a developmental light duty hydrogen gaseous fueling station for testing developmental fueling protocols. 24/7 unattended operation
Sequence control development & programming for a fully automated hydrogen test bench for gaseous hydrogen storage systems

Automated pressure cycling and permeation testing of Type IV tanks (R134, EC79/406-2010)
Includes a standard fueling system for SAE J-2601 based fueling of light and heavy duty vehicles, both Comm and Non Comm.

Development and PLC programming of a flexible fueling control module – SAEJ-2601 cascaded filling, mass flow controlled and compressor driven control options
Sequence control programming for a membrane compressor and control system integration into an external test centre control system
Automation of a multistage medium and high pressure storage & hydrogen recycle system with intelligent integration of several compressors
Programming & integration of a readout module for IR communication between a fueling station and light/heavy duty vehicles
Main benefits of our services
Time and cost savings through external expertise and consulting
A "right first time" approach to quality based on our extensive experience in high pressure hydrogen, pilot plant and E&I fields
Delivering projects on time, and supporting our customers throughout the project & over the equipment lifecycle
Custom solutions with robust and precise designs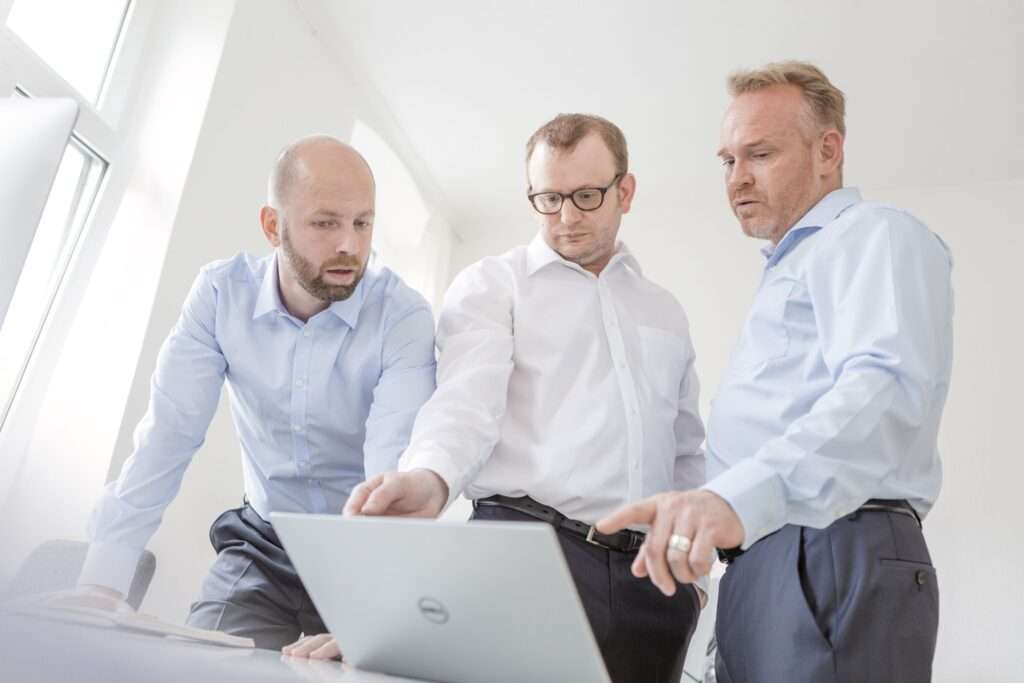 Contact us!
We are your experienced software engineering partner with a proven track record of successfully delivering even the most complex software solutions to optimize and maintain you hydrogen applications.
We are looking forward to working with you!