Process safety engineering services
Process safety is a key factor in the process and high hazard indus­tries. Based on a com­pre­­hen­sive and inde­pendent view we offer safety assess­ments and develop a basis of safety for your R&D and pilot units. We can provide semi-quantitative risk assess­ments & Hazard Studies, making sure that residual risk is accep­tably managed.
Process and equipment safety and design of protec­tive systems and relief streams are firmly in our focus and inte­grated into the plant design from the very beginning onwards. Make use of our expe­rience and depth of know­ledge in the deve­lopment of R&D mini­plants and rigs either as a stand-alone engi­nee­ring service (deli­very of a design package) or as an integral part of an equip­ment/plant manu­fac­turing project together with our manu­fac­turing coo­pera­tion partners.
Our process safety services can be applied to new units, review exis­ting units and modifi­cations/revamps of existing equipment. We advise on the choice, concept & detailed design of safety systems, including func­tional safety systems (SIL classi­fi­cation) and relief stream design. We can also support our clients with our exper­tise in the develop­ment & review of explosion safety assess­ments and area classi­fi­cations.
Working with PROREC
PROREC offers a complete range of services in process engineering and process safety.
Based on over 15 years of experience our chemical engineers have a wide range of expertise and detailed knowledge in process hazard analysis and design of safety related systems.
PROREC adds value to developing process safety solutions through comprehensive know-how, an integrated perspective as well as a flexible and pragmatic approach
Scope of process safety engineering services
Leading hazard and HAZOP studies
Risk assessments according to EN12100
Functional safety assessments and SIL classification according to IEC 61511, including LoPA studies (layer of protection analysis)
Area classification and explosion protection
Detailed relief stream design and relief device sizing according to EN4126 and API520 using commercially validated software
Relief stream verification for new and existing systems
Pressure drop calculations in pipe networks for gas, liquid and 2-phase flow
Heat transfer calculations including heat exchanger design, pipe and vessel heat loss calculations
Recent hydrogen projects
HAZID & HAZOP studies for:

Gaseous hydrogen fueling stations
Hydrogen test center for 700 bar HGV tank system testing & fueling protocol development
AEM based electrolysers at the ~100 kg/day scale

HAZOP studies for container-based units for end of line leak testing for:

Hydrogen type IV tank systems
Pipework assemblies

Design and modelling of hydrogen supply networks for facility design
Safety Valve, Burst Disc & Relief Stream pipework calculations for hydrogen trailer based distribution systems
Relief Pipework Network Design for low and high pressure hydrogen testing facilities – sizing, vent height calculations and noise calculations.
SIL Classification using risk graph and LoPA methods
Main benefits of our services
Time and cost savings through external expertise and consulting
A "right first time" approach to quality based on our extensive experience in high pressure hydrogen, pilot plant and E&I fields
Delivering projects on time, and supporting our customers throughout the project & over the equipment lifecycle
Custom solutions with robust and precise designs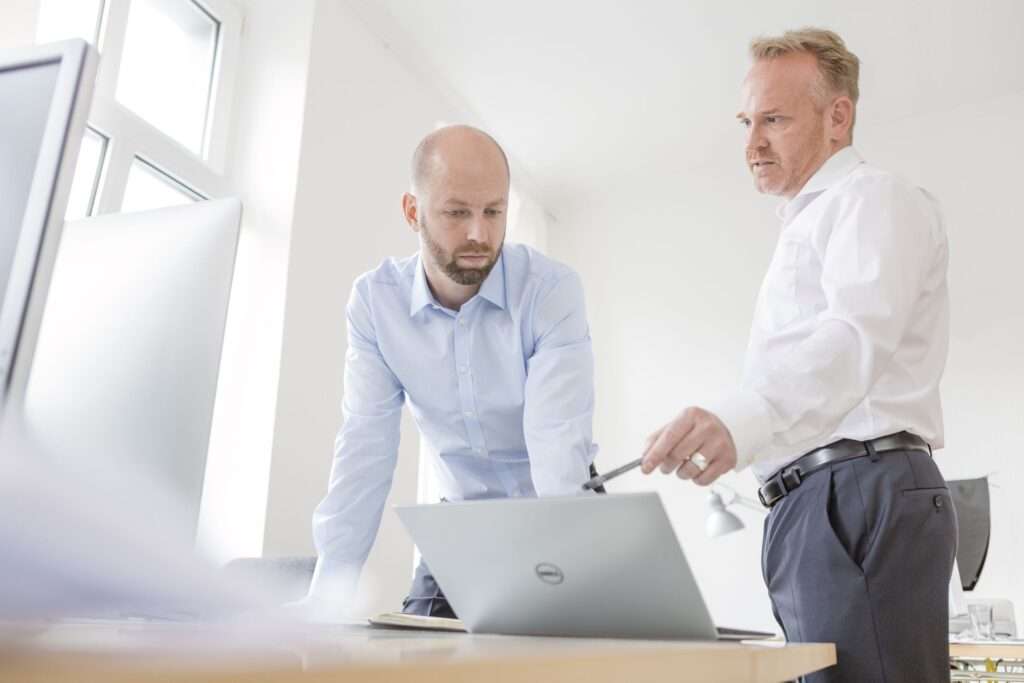 Contact us!
Our safety engineers are experienced professionals with a proven track record of delivering tailor-made safety solutions for complex hydrogen applications.
We are looking forward to working with you!