Scope of services
AVL Fuel Cell Canada performs cutting edge PEM (proton exchange membrane) fuel cell design and development for all applications, including automotive, heavy duty and marine. We leverage the knowledge of top fuel cell experts for our clients. We work with leading OEMs (original equipment manufacturers) with the target of developing or improving PEM fuel cell stack designs. We offer state of the art PEM fuel cell testing services, including performance, degradation and characterization tests in line with international testing standards.
Unit cell and stack design
MEA (membrane electrode assembly) design, development, & prototyping
Bi-polar plate (metal or carbon) design, development, & prototyping
Fuel cell modelling and simulation (steady-state performance, dynamic, degradation, 1D/2D)
Hardware design (compression system, mounting, isolation/insulation)
Tools for fuel cells (cell voltage pickup/CVP, cell voltage monitoring/CVM, current mapping boards)
System controls and optimization
Physical and chemical analysis (failure analysis)

AVL Canada offers to perform the following services for customers:
PEM stack architecture development
PEM stack design
Simulation and optimization
Prototyping, testing and analysis
FMEA (failure modes & effects analysis)
Stack design verification and testing
Stack benchmarking and performance modeling
Test facility design
Development of stack operating strategies
AVL Fuel Cell Canada – take a tour with our MD
Our testing facility

We can perform a variety tests in our climate chamber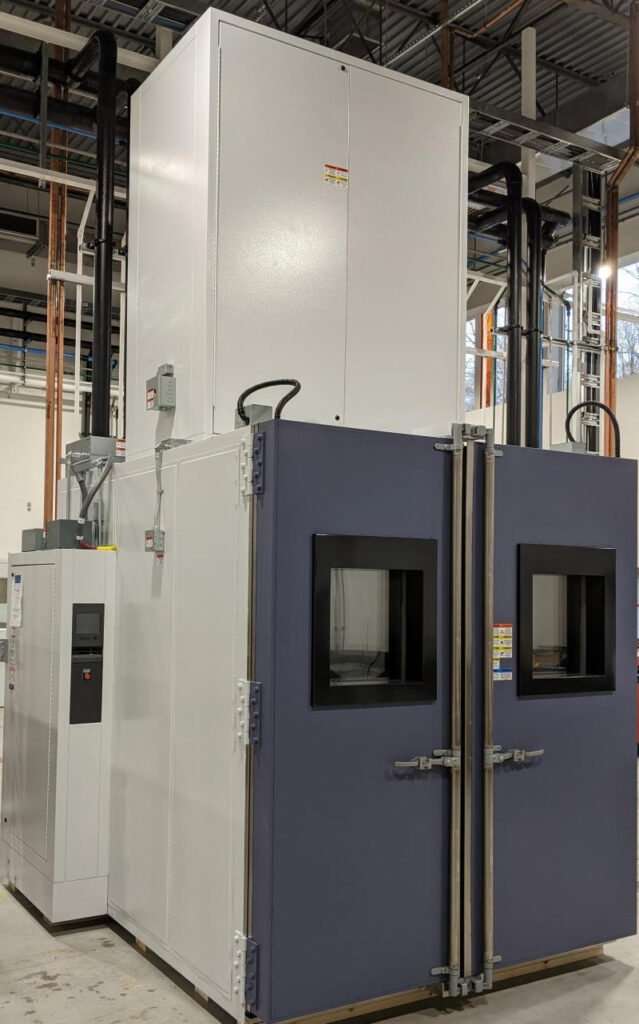 Contact us!
AVL has all the equipment and experience needed to design or improve your fuel cell stack. We would be delighted to learn your requirements.