Test Fuel Cell – AirCell-HT
Leancat specializes in fuel cell testing equipment and services. Leancat has know-how based on long-term R&D and application of fuel cell technology.
Cooperation partners and customers include recognized research institutes and companies in Europe, USA and Asia.
Key features
Test fuel cell AirCell-HT has active area of cells 4.8 cm2
High density graphite or titanium endplates
Gold-coated copper current collectors
Max. operating temperature 200 °C
Two cartridge heaters
Two thermocouples for temperature monitoring
Suitable for high-temperature
PEM fuel cells or electrolysers
Compression system uses pressurized gas
Fully controlled tightening force
Uniform force distribution
Application areas
Research and development of fuel cells and elctrolysers requires many experiments to be carried out under various conditions. Leancat AirCells offer repeatable and well-controlled conditions as well as high durability thanks to its robust and clean design.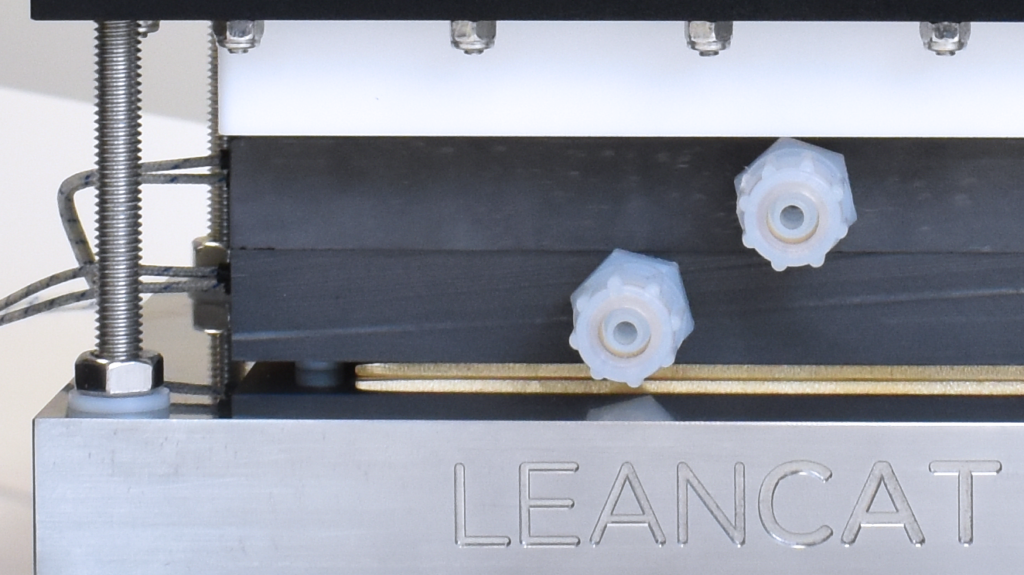 Contact us
Our test cell will help you design state of the art fuel cells. Fill out the contact vendor form to contact us.