Water Electrolysis Stack – Stellar
Electrolysis stacks for system integrators and hydrogen project developers.
Pressurised alkaline technology.
Available in a wide range of sizes.
Stargate can also provide engineering knowhow – integration support, HAZOP study, PFD review.
Key features
High pressure (32 barg).
High efficiency (48 kWh/kg).
Customisable – three configurations (Max Efficiency, Balanced, Max Power) for best product-market fit.
Fast delivery – 6-months lead time.
Reliable technology – proven stack design, no critical raw materials.
Performance diagram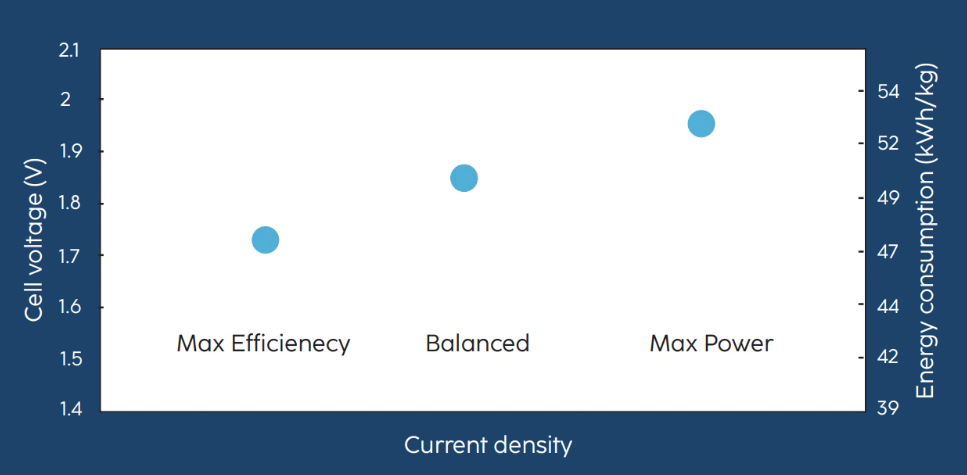 Application areas
Turn-key green hydrogen production systems.
On-site green hydrogen production units.
Use cases
Full value chain demonstrator of green hydrogen production in Tallinn, Estonia (200 Nm3/h electrolyser)
Contact us
Stargate Hydrogen provides next generation alkaline electrolyser stacks for lowest levelized cost of hydrogen. Interested? Please contact Stargate Hydrogen by filling in the contact request form.