Hydrogen back pressure regulator – BP301
The BP301 is a piston-sensed back pressure regulator for accurate back pressure control on both gas
(PCTFE seat) and liquid applications.
It is a popular choice for our electrolyser customers who rely on accurate and reliable pressure regulation to enhance the efficiency and life span of the electrolyser.
With a lower Cv of 0.1, the BP301 controls pressures of up to 150 bar (2,175 psi) or with a Cv of 0.5 it controls
up to 35 bar (510 psi).
Flanged connections available.
Features
Piston sensing element
Suitable for gas or liquid applications
Choice of low flow coefficients
Lightweight and compact design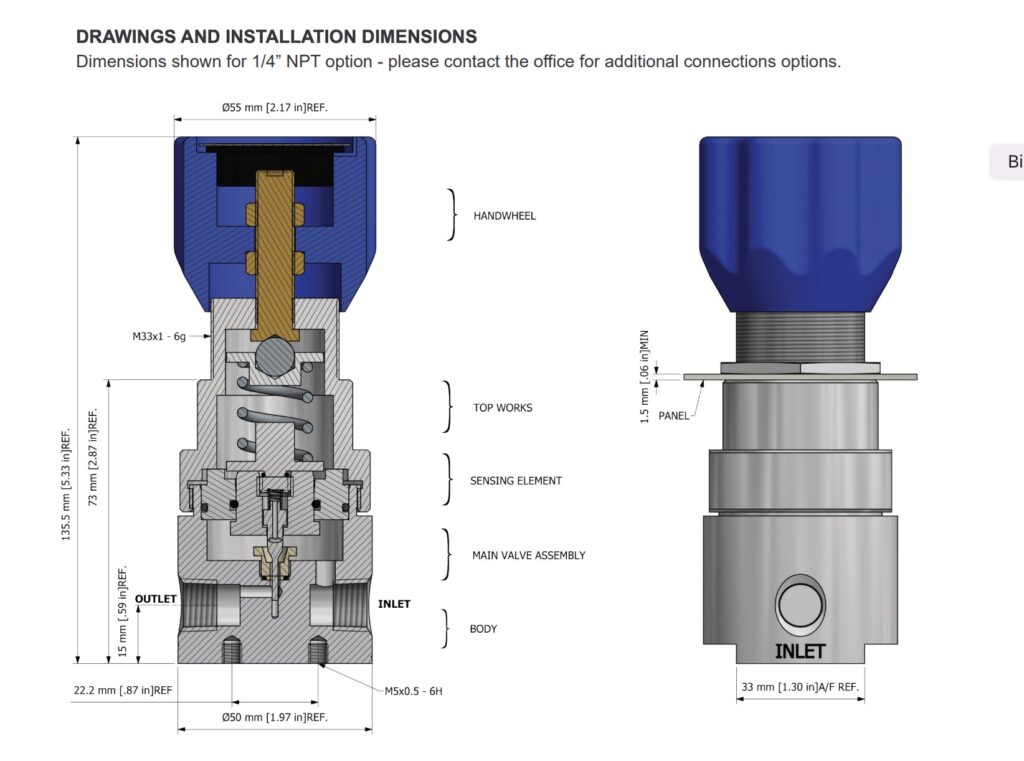 Application areas
Electrolysis
Electrolysers
Contact us!
Contact us and tell us about your requirements. Our team help you with the suitable pressure regulators for your systems