H2 pipes for hydrogen distribution
H2 pipes are used to ensure the safe supply and distribution of hydrogen in mobile and stationary hydrogen applications.
With its certified metallic upset head connection, a reliable re-assembly is guaranteed.
By specifically varying the pipe dimensions, it is possible to meet the customer's specifications and installation space requirements in the best possible way.
Key features
Safe and even distribution of hydrogen from receptacle to tank to FuelCell or combustion engine
Nominal working pressure up to 700 bar
Operating temperature: -40 to +120 °C
Diameter: several dimensions available, customer specific diameters possible
Length pipe max. 1.5m
Sealing: Metal-to-metal
Material: PPH2 and stainless steel
Fulfillment of individual specifications and installation space requirements
Safe supply and distribution of hydrogen in mobile and stationary applications
EC79 certified metallic swage head connection allows reliable reassembly and angular compensation
Due to its material qualities, PPH2 enables significant weight and cost savings compared to stainless steel
Angle compensation of up to 10° due to P+P interface compensates for small manufacturing tolerances and removes stresses from the system for an easy and fast assembly
Customized designs possible thanks to agile development for the respective use case
Product specifications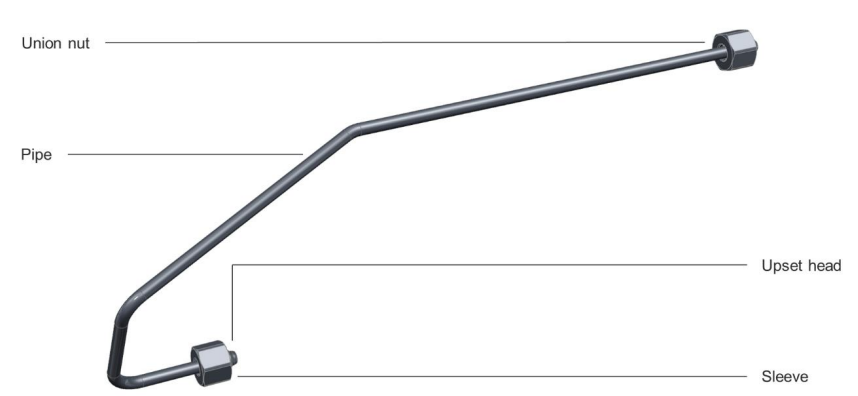 Applications
Mobile applications, such as passenger cars or heavy duty
Stationary applications
Storage systems
Contact us
Interested? Please contact Poppe+Potthoff by filling in the contact vendor form.