Cryogenic Safety Valve Type 06012 – gastight
HEROSE supplies safety valves, which are approved for vapours, gases and liquids.
The safety valve can therefore be used for various aggregate states.
HEROSE's cryogenic safety valves are TÜV-SV.1048 certified.
Key features
Standard safety valve, complete with carbon filled PTFE valve seal
Closed bonnet
Gastight
Outlet: female thread Rc 3/8 acc. to ISO 7/1 "cleaned and degreased for oxygen service"
Part No. 06012.X.0020: Inlet: male thread type R (BSPT) acc. to ISO 7/1
Part No. 06012.X.2020: Inlet: male thread type G (BSPP) acc. to ISO 228/1
Part No. 06012.X.5020: Inlet: male thread NPT acc. to ANSI B 1.20.1
Approved for air gases, vapours and cryogenic liquefied gases incl. LNG
Working temperature: -196°C / -321°F (77K) up to +150°C / +302°F (423K), suitable for horizontal installation
Materials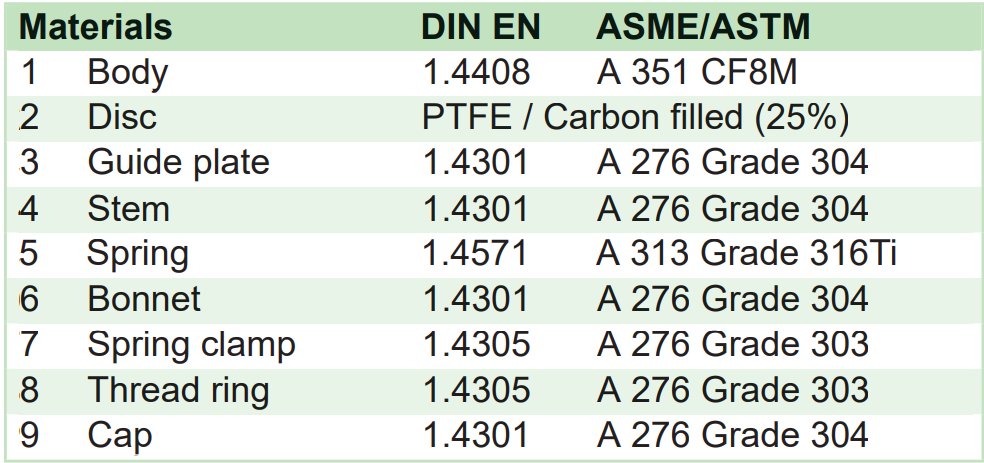 Applications
Provided as safety device for protection against thermal expansion in pipeworks and parts of facilities.
Contact us
Interested? Please contact HEROSE by filling in the contact request form.