Celeroton Converters
Sensorless control – from standstill to 1 million rpm. All of our converters allow sensorless control of permanent magnetic synchronous machines (PMSM) and brushless DC motors (BLDC).
The tuning of the modulation and control systems of our motors and turbo compressors, or of your electric motor, guarantees the highest converter operating efficiency and reduced motor losses. In the same converter we can operate with both pulse-width modulation (PWM), with varying switching frequencies, and pulse-amplitude modulation (PAM). Thanks to PAM technology, the output filter between Motor and Converter can be eliminated.
A Celeroton developed sensorless control method allows for complete speed control without an encoder or Hall sensors. Auto tuning, automatic control parameterization and support from Celeroton engineers results in a simple and fast commissioning.
Key benefits
Converter for driving ultra-high-speed turbo compressors in fuel cells systems.
Operation of turbo compressor from wide output voltage range of the fuel cell or battery (300–500 VDC)
Rated output power: 7.5 kW
Various cabling options available
Sensorless speed control up to 300,000 rpm
Protection class IP67
Low voltage power input (10 – 36 VDC) for control and start up of the turbo compressor from battery

Our converter works best with our compressor CT-25-10000.GB
See product details here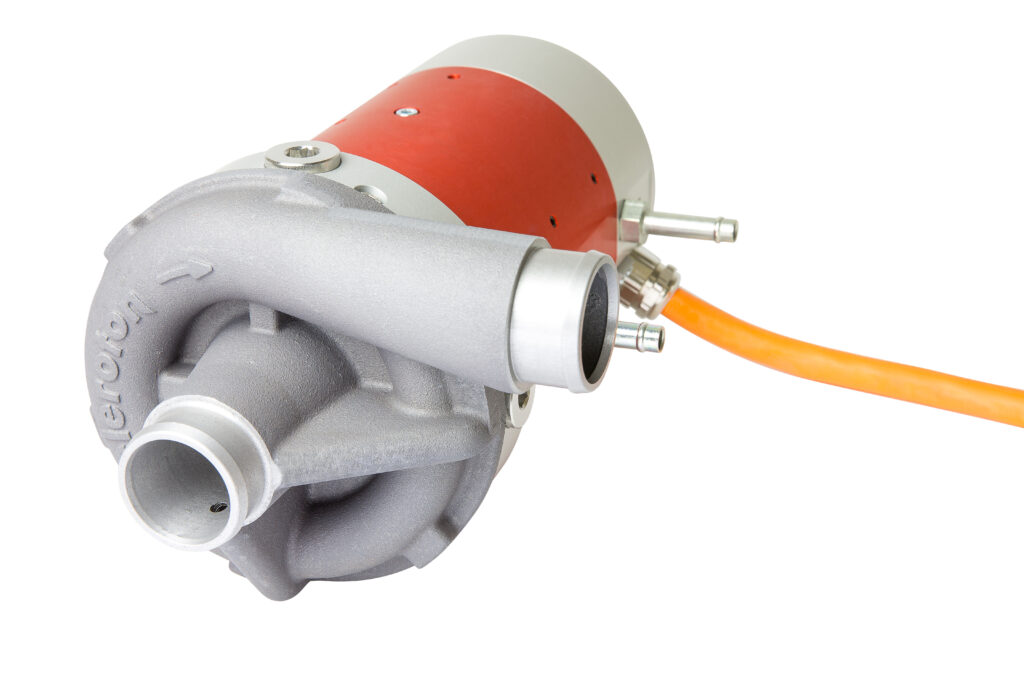 Applications
Passenger vehicles
Light commercial vehicles
Material handling
UAVs
Off road applications
Stationary applications
Power generation
Contact us
Contact us and tell us about your requirements. We will identify the suitable compressors that provides the performance and safety you expect.