Fuel Cell eCompressor – Axial Flow type 25kW
More Efficient Fluid Dynamics: Mixed flow type impeller with axial vaned diffuser. Aerodynamic efficiency up to 82%, provides the coolest air boosting possible.
Simpler System: Effective forced air-cooling design. Easier integration and smaller package than conventional radial centrifugal compressors.
More reliable: Unique compressor thrust force balancing design extends the rolling element bearing life beyond 15,000hours, maintenance free.
Key features
More compact design
Simpler system
More reliable system
Lower cost
Higher efficiency
Flexible voltage input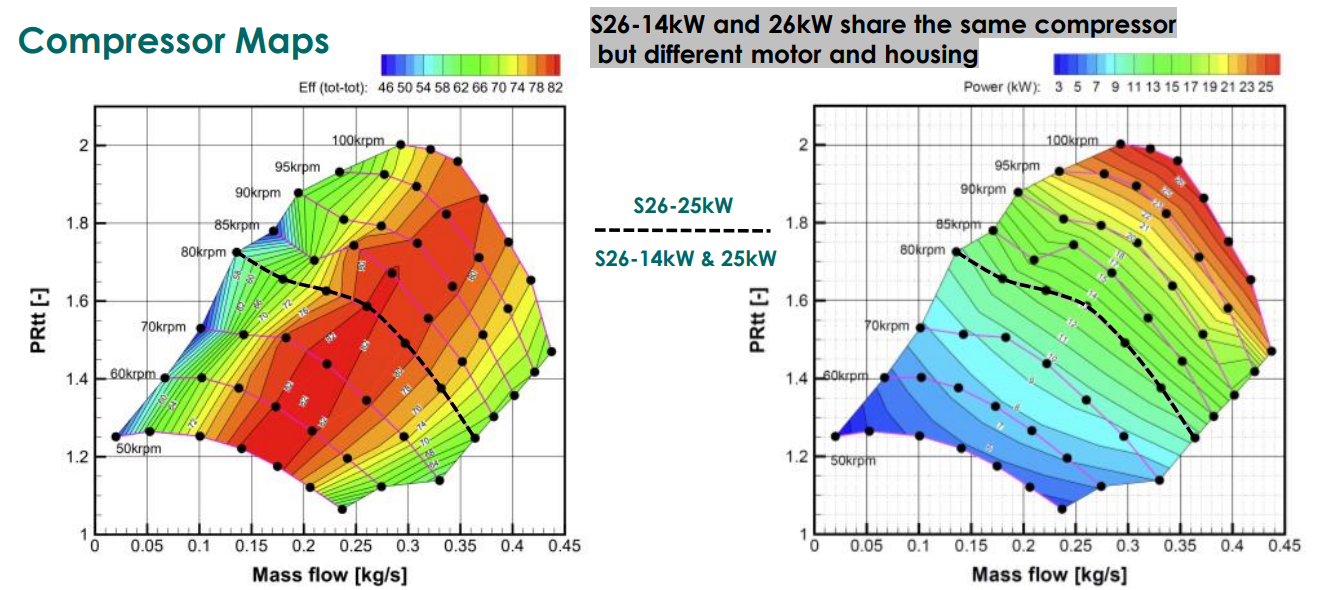 Application areas
Fuel cell stationary power supplies, or other industrial applications.
Contact us
Sprintex has the right fuel cell eCompressors for you. Fill out the contact vendor form or RFQ form to contact the vendor.