HC.FLUID connector for hydrogen and fuel cell systems (P type)
The HENN HC.Fluid P connector generation offers multi-purpose connectors for a wide range of applications.
Adapting to VDA Standard applications the connector itself can be adapted by various geometries.
Compact design, low insertion forces, eco-friendly by using recycled material, low pressure loss, and its adaptability make this connector a versatile solution for use in thermal management applications in ICE, HEV, PHEV, BEV and FCEV vehicles.
The manufacturing process is fully automated and monitored.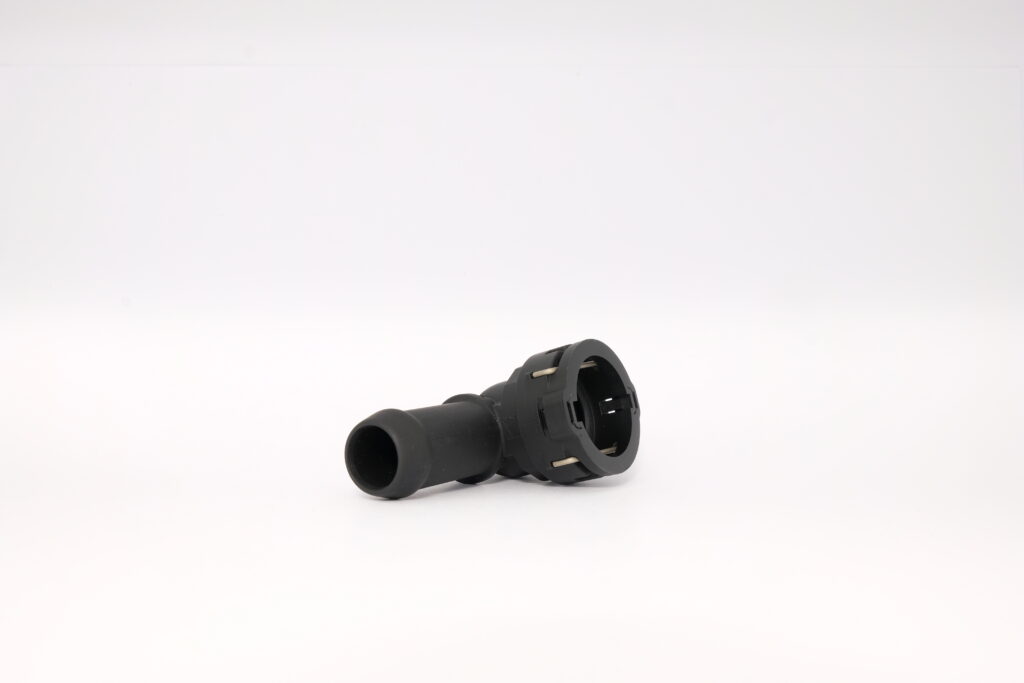 Key features
Materials:

Connector: PA 6.6 ECO GF35
Retention ring: PA 6.6 ECO
Spring clip: 1.4310 (AISI 301)
Sealing element: LSR, EPDM

Temperature range:

EPDM: -20 – 135°C (150°C, 22h)
LSR: -40 – 135°C (150°C, 22h)

Pressure range:
Applications
Use cases
The biggest 36 Automotive OEMs rely on HENN's connection systems (GM, Daimler, BMW)
Contact us
Interested? Please contact the vendor by filling in the contact request form.