Milestone of 100 brands on Hyfindr.com reached
We are excited to announce that Hyfindr.com, the rapidly growing B2B marketplace for the hydrogen economy has reached a major milestone: We have successfully onboarded over 100 registered brands of the hydrogen economy!
This achievement is a testament to the work and dedication of the Hyfindr team, as well as the value that our B2B platform brings to both, sellers, and buyers. We are grateful to have such a strong and international community of suppliers, and we will continue to cultivate and nurture those relationships.
As we look to the future, we are committed to providing excellent service and support to our suppliers and constantly improving and innovating our B2B marketplace. We strongly believe that we can contribute to growing the global hydrogen economy with the transparency www.hyfindr.com brings.
The Hyfindr Tech Community is also growing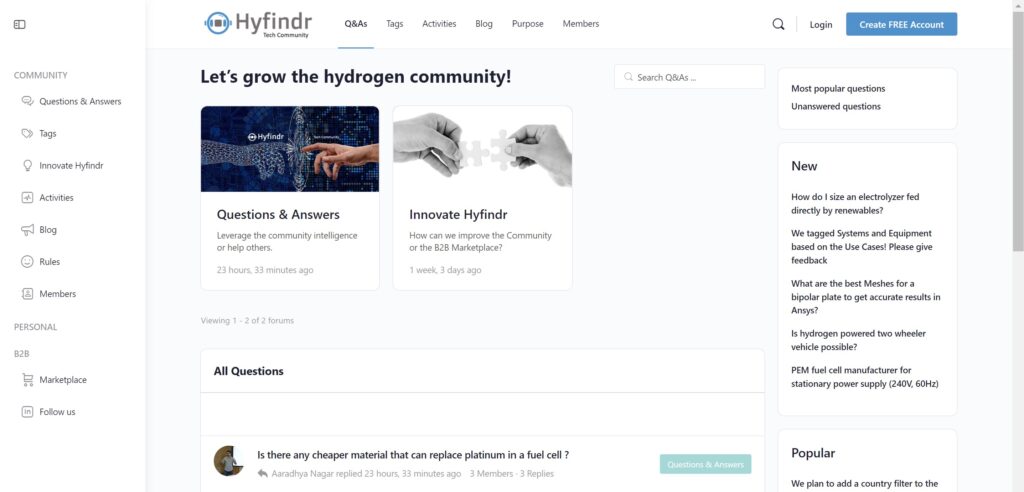 This year, we also have launched the Hyfindr Tech Community. A place for professionals in the hydrogen economy to help each other with technical questions. We have hundreds of members that are already discussing tech challenges and helping each other.
The Hyfindr Tech Community follows clear principles: no spamming – no marketing – just tech!
Please join the Hyfindr Tech Community if you buy into these values and if you are interested in growing the global hydrogen economy jointly. Visit the community here.
Hyfindr Tech Talks for Engineers will be launched in January on Youtube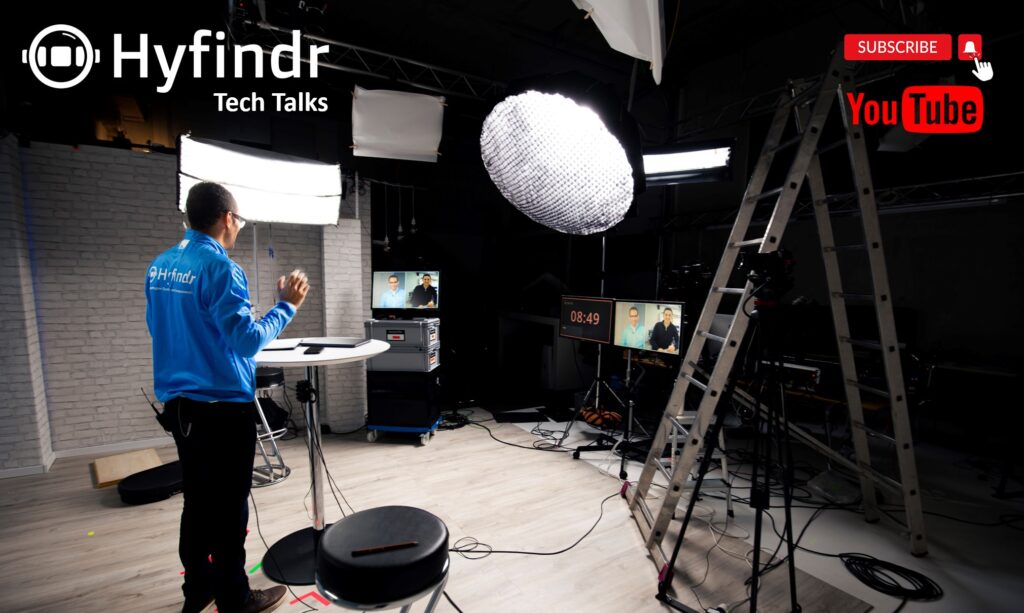 Please also subscribe to our Youtube Channel. We will launch the Hyfindr Tech Talks in January, a 20 minute video format that is specifically design for engineers that are interested in grinding in the technology that makes the hydrogen economy work. Subscribe here
About Hyfindr
Hyfindr.com is the rapidly growing B2B marketplace for the hydrogen economy. More than 100 known brands are already presenting their products globally. Engineers and purchasing professionals can find fitting components and systems with ease.