We are excited to announce that Hyfindr.com is now officially backed by Google as a recipient of its Google For Startups Black Founders Fund in Europe. More than 700 companies applied for the program. Hyfindr, lead by its founding team Steven Oji and Dr. Björn Lüssow, is extremely thrilled to be part of the 40 selected companies.
See the full list of companies that became part of Google for Startups here.
The engagement of Google is a major boost in Hyfindr's mission to bring transparency to the hydrogen economy!
"I am so proud and thankful to be part of the Google community now. Connecting to other founders and inhaling their visions for a better future is a pure delight. Hyfindr will learn great new things in this acceleration program. I am looking forward to speaking to other participants and our mentors."
"This is an important milestone for us in our effort to bring transparency to the hydrogen economy. Having Google on our side is an inspiration for us to continue driving our B2B marketplace forward courageously."
About Google for Startups
The Google for Startups program provides ongoing mentorship and support through Google, a non-dilutive financial award, google cloud credits to help expand and build our technology and access to a great network of founders and experts curated by Google.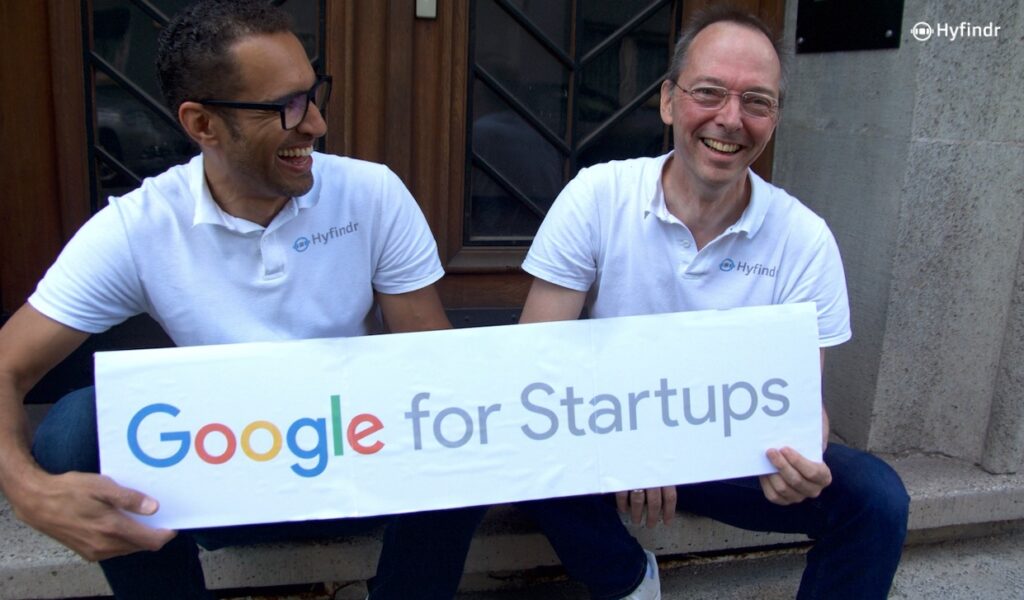 About Hyfindr
Hyfindr.com is the rapidly growing B2B marketplace for the hydrogen economy. More than 70 known brands are already presenting their products globally. Engineers and purchasing professionals can find fitting components and systems with ease.